Today has been pretty uneventful for us. It hasn't been as rainy as
yesterday
but it's been cold and gloomy.
Breakfast was a paleo pancake.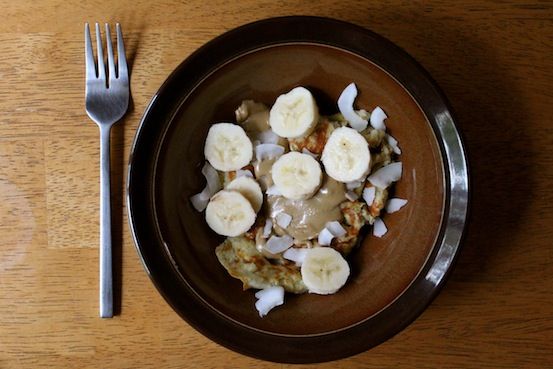 Just a banana mashed with an egg cooked in coconut oil. Sunflower seed butter, more banana, and coconut flakes on the top. Typical.
We made a trip to Whole Foods just because we needed coconut oil. We really use any excuse to go to Whole Foods... It might sound silly but it's one of our favorite things to do. Plus we usually hit up Starbucks which is another thing we love to do.
Today is lacking in pictures. It happens.
The husband is going to be gone for training starting this Thursday so my meals will be a little hit or miss. I'm still going to try to stick to a meal plan. It just won't be as elaborate. Saturday and Sunday will probably be leftovers of some sort.
What does your meal plan look like this week?