Y'all.......
I'm seriously getting this paleo thing down. When you start really loving things
YOU
cook and
YOU
come up with then you've got it down.
Right?
!
Breakfast:
Egg scramble. Two eggs, ham, and onion cooked in coconut oil. So glad to have the husband back home to make me breakfast. Were you tired of
paleo pancakes
? Me too.
Gym:
Yoga today
SNACK:
A banana with sunflower seed butter.
Lunch: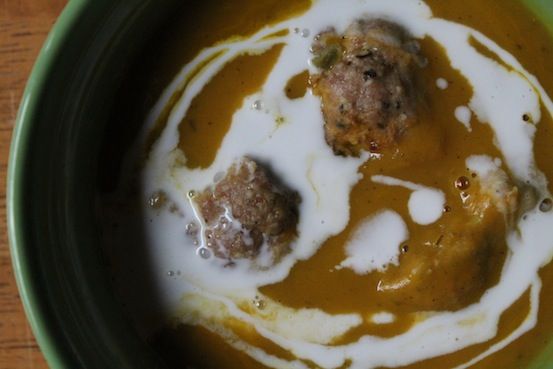 Leftover
butternut squash soup
and
thanksgiving meatballs
with a drizzle of warm coconut milk.
TO DIE FOR
.
SNACK:
I was starving today! Don't know what my deal was...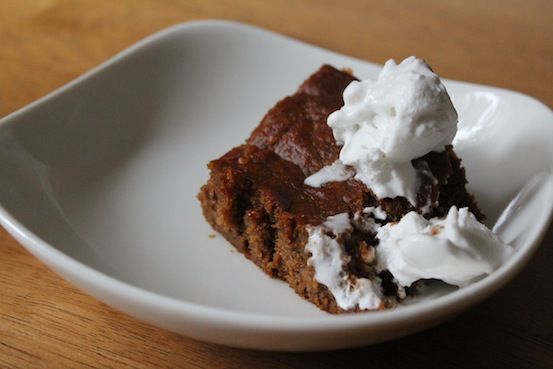 A
pumpkin cake bar
with coconut milk on top. Did you know leaving an opened can of full fat coconut milk in the fridge makes it frosting like? Learned that over
here
.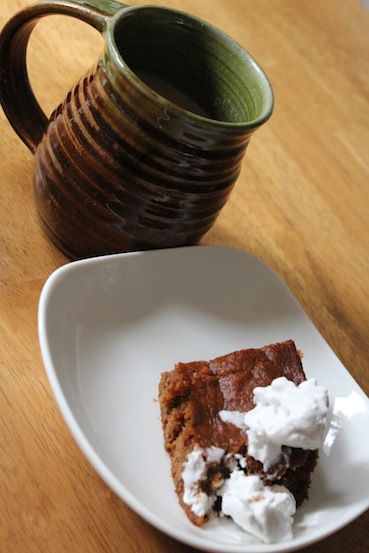 Plus a cup of decaf. Dessert for a snack? Why not?!
DINNER: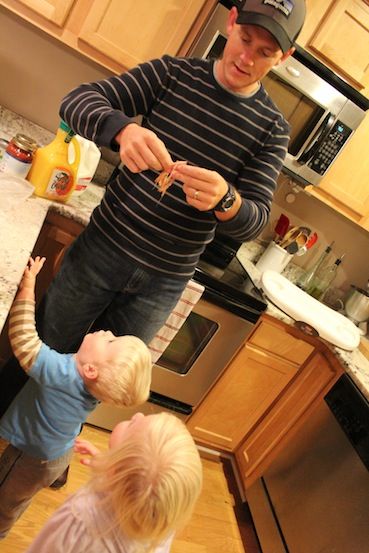 Whenever we make pulled pork these babies beg.
What is it about pulled pork? It's so good.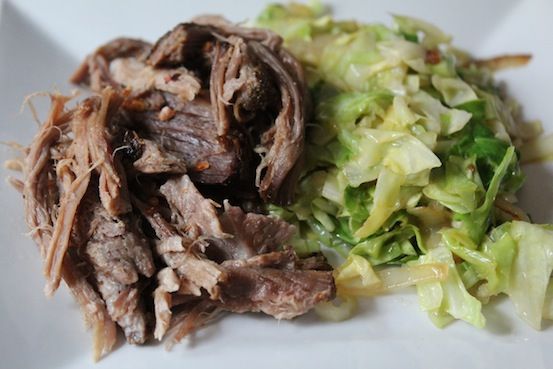 This combination of pulled pork and
sauteed cabbage
was unreal. Was it the grass fed butter in the cabbage? Maybe the apple cider vinegar drizzled over everything? The sprinkle of red pepper flakes? I don't know but this might be eaten weekly... Possibly daily!
I rubbed the pork roast (I think it was 3lbs) with 1 teaspoon each cumin, paprika, chili powder, onion powder, garlic powder, salt, and pepper. I put it in my crockpot on low for about 8 hours. No broth or water needed.
I did the cabbage exactly like the recipe said but I used green cabbage and added thinly sliced onions.
What's the last recipe you tried that was amazing?