I was a little hesitant about making
bone broth
. After hearing it on the balanced bites
podcasts
multiple times I thought it would be worth a shot.
I went to Whole Foods and asked the butcher for grass fed beef soup bones. He gave me about 8lbs of bones for $15.
I found a recipe over at
Nom Nom Paleo
. I simmered about half the bones for 24 hours on low in the crockpot. The bones I used were pretty fatty so I poured the broth in a bowl and put it in the fridge overnight.
The next morning I scooped off the fat.
And I was left with delicious beef jelly!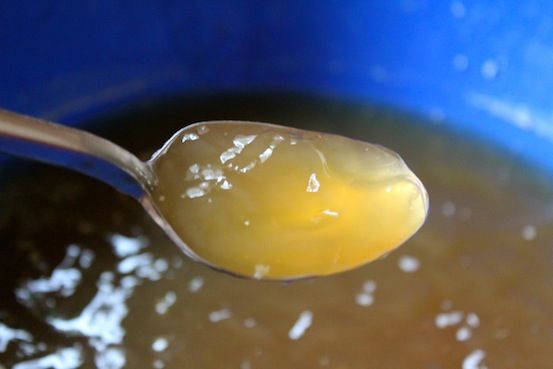 We had a cold dreary day here so I heated some up in a mug. Instant comfort!
I wasn't sure about drinking bone broth but I can definitely see why people drink a mug a day.
Plus the dogs loved gnawing on the leftover bones!
Have you ever had bone broth?