Breakfast:
Ugh I've had one of those days. It started off with a breakfast scramble fail.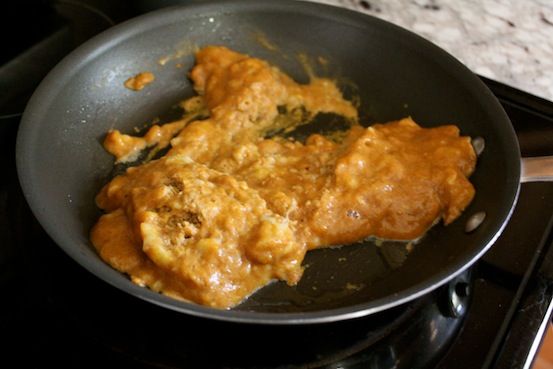 I've seen this over at
Carrots-n-Cake
. I thought it would be good.
It looked and tasted like dog food. Blah. I ate a few bites and dumped it into the trash. Even LB said "Gucky mama". He likes anything. This isn't the first recipe I've tried from Carrots-n-Cake that's been "Gucky"...
Gym:
An hour of pilates this morning.
When we went grocery shopping I told the husband to get me some spinach. He got me the huge container.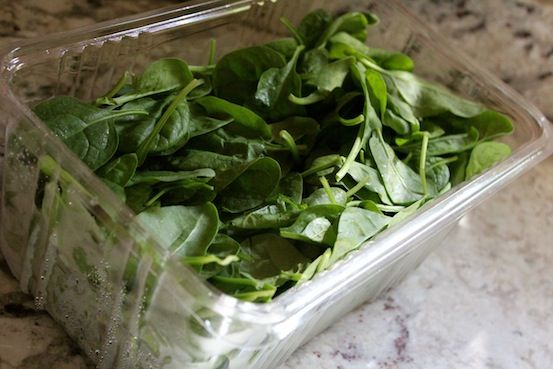 It's just me this week so how in the world am I going to get through all this spinach?
I fried an egg.
I had ground pork defrosted in a defrost bowl and planned to use it in
paleo pad thai
.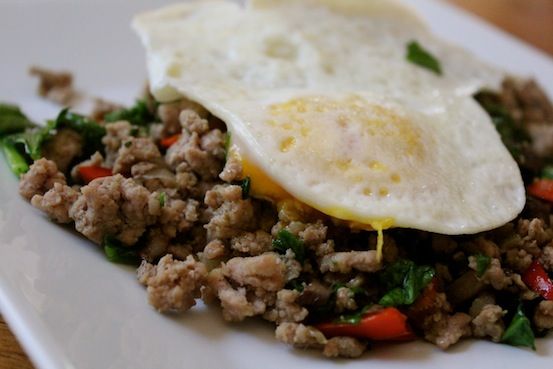 I cooked it with onion, mushroom, red pepper, spinach, and spices. I used a little for lunch as my fried egg base and saved the rest for dinner.
Snack: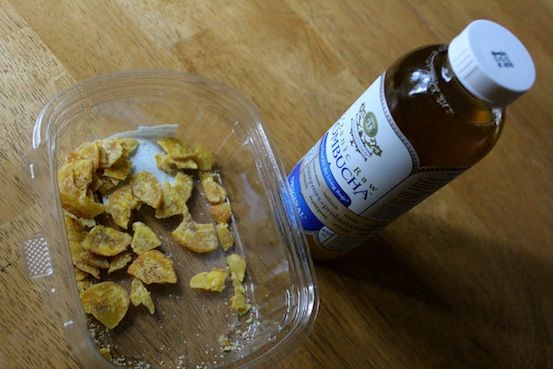 Plaintain chips and kombucha. Almost like potato chips and diet coke. Almost.
Dinner: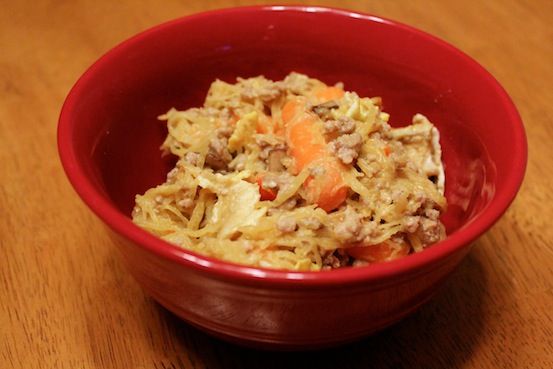 Paleo pad thai
. It was
supposed
to be breakfast but I was really craving this. I made it with my ground pork mixture instead of chicken.
SO MUCH BETTER!
Have you ever had a blogger recipe fail?