How about a short and sweet post? Yes please!
Breakfast: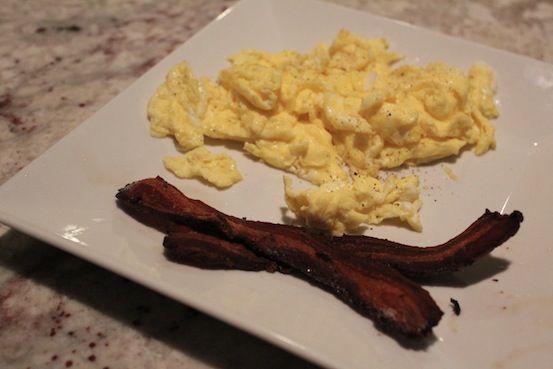 The husband was home this morning so he made me eggs and bacon.
Gym:
OFF. I hurt my knee yesterday. Must have been those iso lunges. Blah.
Snack:
Honeycrisp apple with sunflower seed butter.
Lunch:
Leftover
meatloaf and sweet potato mash.
Dinner: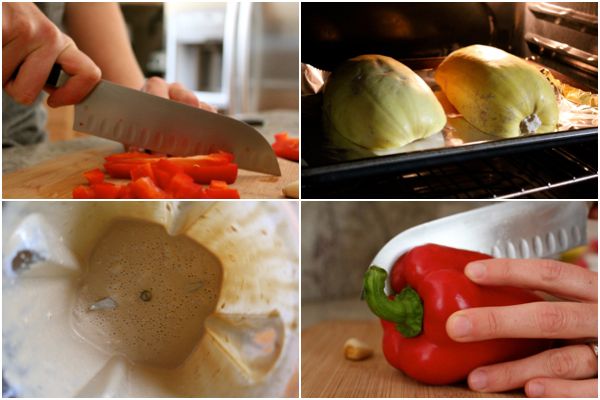 I did dinner prep while LB napped. Dinner was ready at 2:00 today. We just reheated it at dinner time.
Paleo pad thai!
This is my favorite paleo recipe because it never fails. You can add whatever you want as the base. I added chicken, red pepper, onion, green beans, carrots, and spaghetti squash. The sunshine sauce is delicious. I could drink it!
We did a lot of nothing all day.
Mostly hanging out with the chickens!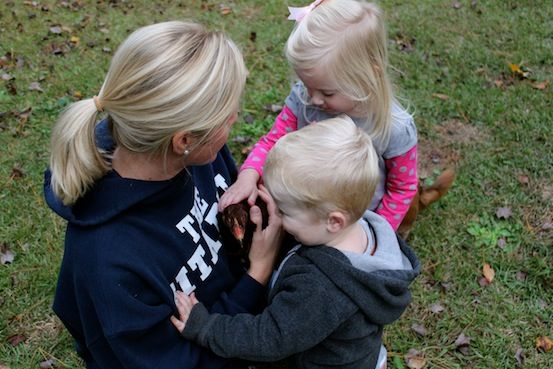 Have you ever been injured during exercise?