What I've been eating lately:
Sliders! (
OMG I can't wait to share that one with you!
), protein shakes, paleo pad thai+salad, egg scramblers, and peppermint lattes.
I've been stressed out since yesterday. Between the school shooting, the end of the world (
12-21-12
), and my husband getting ready to leave for deployment by the end of the day yesterday I was in tears. It's silly to worry about things you can't control but I was pretty overwhelmed. Do I believe the world is ending? No. Do I believe my husband and children will be safe? Yes. It's just a lot to think about.
So today I did a few things to soothe myself and relieve some of that built up fear. I went to combat first thing this morning to workout. I've been sipping on coffee pretty much all day.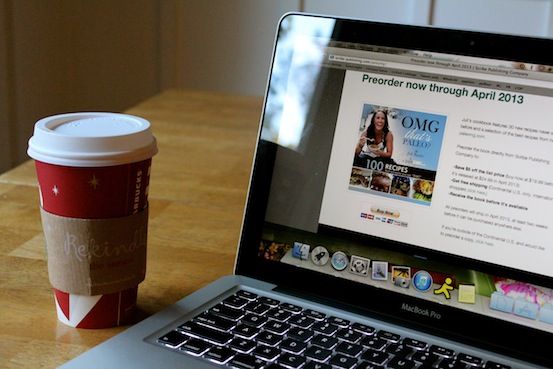 And I baked. When I get stressed out, an hour in the kitchen and a good recipe is all I need. There's nothing like a chocolate cupcake to make you feel better.
I made
Juli's
Birthday Chocolate Cupcakes
.
There hasn't been a recipe of
Juli's
that I haven't liked!
Those cupcakes were amazing. I followed the recipe exactly. They are kiddo approved!
Have you preordered her book
OMG that's Paleo
? I already did! I gotta have it.
What do you do to make yourself happy?