I wasn't sure if I should do this post or not. Sometimes I like to read about what other bloggers experience at restaurants and sometimes I don't. It can be a bit boring if you aren't the one eating the fabulous food.
We had a boring Sunday around here so you guys get the date night post!
We got all dressed up to go out last night!
By dressed up I mean not sweat pants or gym clothes... and I actually wore my hair down.
We dropped the kids off with nana and papaw.
Then headed out to dinner.
We ended up at
Aubriana's
for dinner.
When had basil lemon crab dip to start.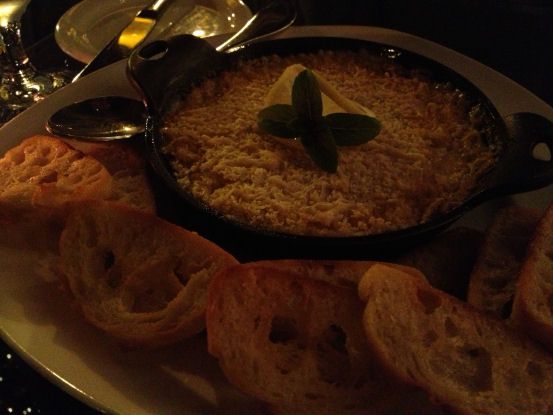 Plus the lamb lollipops.
I had the crab and lobster cakes with parmesan grits and butter bean, bacon, and corn hash.
Peanut butter pie with chocolate ganache and an oreo cookie crust for dessert.
We don't go out often so when we do we go big! We usually order two appetizers, two entrees, and two desserts. We also don't care about paleo or calories.
Do you try to watch what you eat when you go out?