Whoa what a day! We are trying to cram everything Christmas into the next four days. Plus do what we normally do during the day. Did you know Christmas is in four days? Yeah I just found out too.
Breakfast: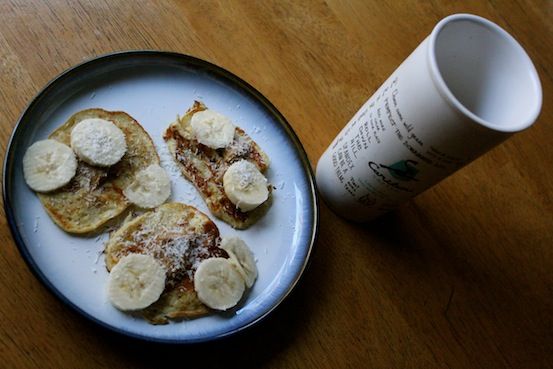 A
paleo pancake
divided into three. All topped with sunflower seed butter, unsweetened coconut, and banana. Plus coffee.
Gym:
I did the
crossfit
WOD with the hubs. It was three rounds for time. 200m run, 7 dumbbell push press, and 14 ring rows. Done in 7:04. Plus we did more shoulder stuff.
Lunch:
We ate out at Zoes Kitchen. I got a salad that had mixed greens, tomato, cucumber, red onion, chicken, olives, and feta.
Plus a few pita triangles with hummus. I love that stuff.
Dinner:
One thing I wanted to do with the kids this year was make snowman pizzas.
Those are chicken nugget eyes!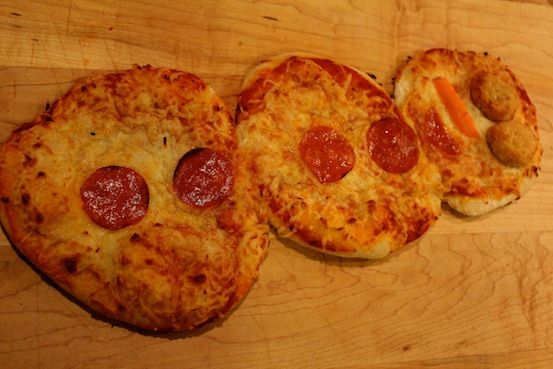 The kids loved it.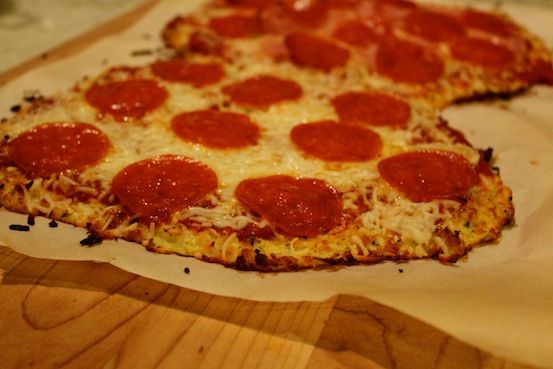 We made
cauliflower crust
pizza for us.
I learned that the vitamix makes awesome cauliflower rice!
Cheese is a grey area with paleo. I think if you can tolerate it then eat it sparingly. I don't eat a lot of dairy. Maybe once a month? It makes my face break out and my stomach upset. I thought I'd try again with the pizza. My tummy hurt afterwards.
Are there any foods that make you feel funky?