Ready for the easiest paleo meal ever? It's two ingredients and involves a crockpot. Plus it's healthy for you! Win, win, win!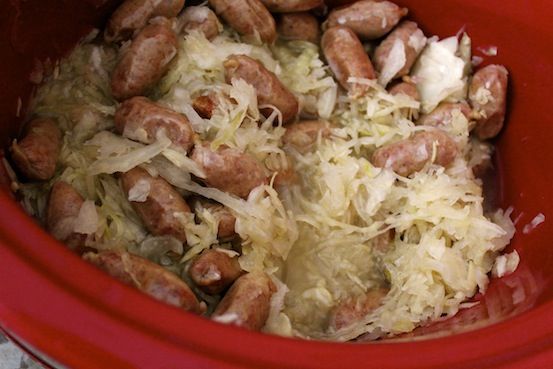 Sausage and Sauerkraut
-25oz of raw sauerkraut (
the ingredients should only be cabbage, water, salt- I used Bubbies
)
-2 10oz packages of all natural Lil' Smokies (
again whole ingredients- no nitrates-
I used Pederson's
)
Place all ingredients in a slow cooker. Cook on low for four hours or until you reach your desired tenderness of the sauerkraut.
I put mine in storage containers for lunch later this week!
You can totally play around with the ratio too. Like more kraut? Omit a bag of smokies. You could also use sliced sausage.