Look what I got in the mail the other day!
I'm officially a
sweat pink
ambassador.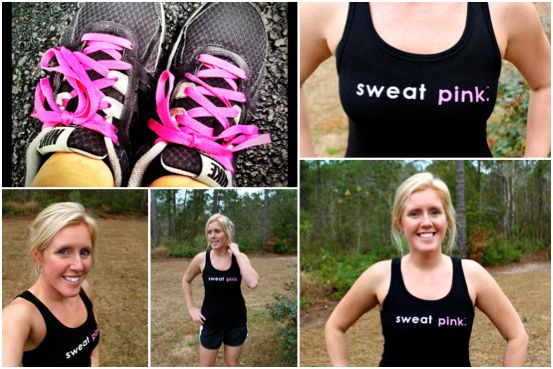 That might not mean much to most but I'm pretty thrilled. Besides my husband and other bloggers, I don't really get to talk about exercise and diet very much. This gives me a great opportunity to talk to so many new people about something I truly love. I'm really excited.
Breakfast:
Egg scrambler with egg, local sausage, and onion. All cooked in coconut oil.
Exercise:
Sunday is a rest day. Sunday is a wonderful day.
Lunch: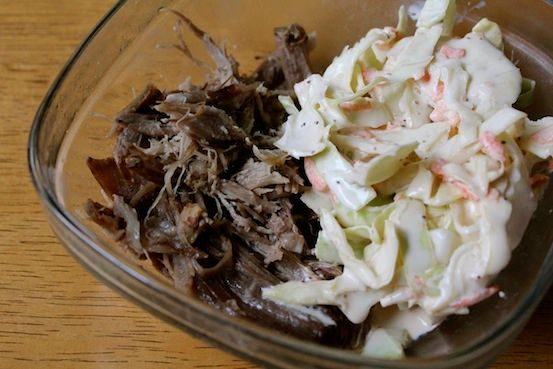 Leftover pulled pork and slaw (
not totally paleo- I used regular mayo
).
Dinner: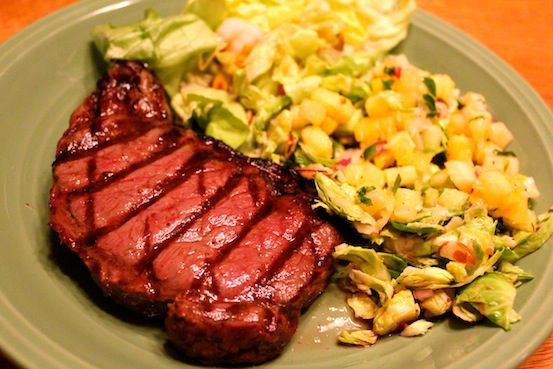 Grass fed bison steak, simple salad, and this
brussels sprout salad
recipe. That brussels sprout salad recipe wasn't that good. I had to top mine with some Whole Foods pineapple salsa to eat it.
Dessert: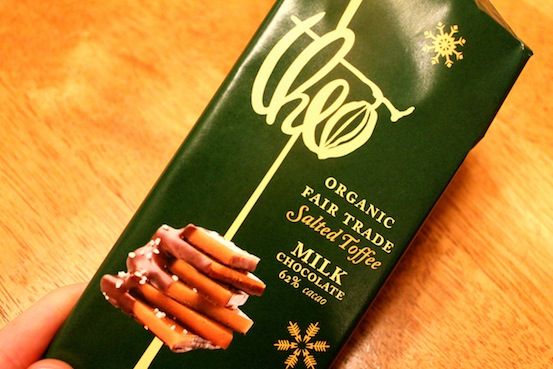 A small square of chocolate.
Notice anything missing in my meals? Sweet potatoes, squash, starch... I'm seriously trying to get rid of this last bit of body fat. Something has got to change! Maybe I need to start measuring out stuff? I hope to really kick things in gear in January.
What do you do when you reach a plateau or a rough spot in your diet/fitness plan?