This whole
computer
thing has me thrown off. It's hard blogging on the hubs computer because I'm not used to it. Let's get back into the swing of things shall we?
Dinner last night:
Alright that might be a little confusing but it'll have to do.
Local winter strawberries, local pork sausage (
SO GOOD!
), two scrambled local eggs.
Local local local. All organic? No. Cheaper to buy local?
YES
! Aly over at
Sweet and Savory Eats
said my
groceries
look pricey. The berries were not organic. The pork rated a 5+. The highest in animal welfare standards. The eggs weren't organic but they are from local and pastured hens.
I've found that organic is not always best. A lot of times it comes from pretty far away and it's really expensive. Plus it doesn't look that great. We spend a lot on groceries but that's something we both agreed was important. We skimp on other things. Plus I do my best to meal plan and stick only to our grocery list when we shop. There were only two things that weren't on our grocery list that we bought yesterday.
Breakfast today: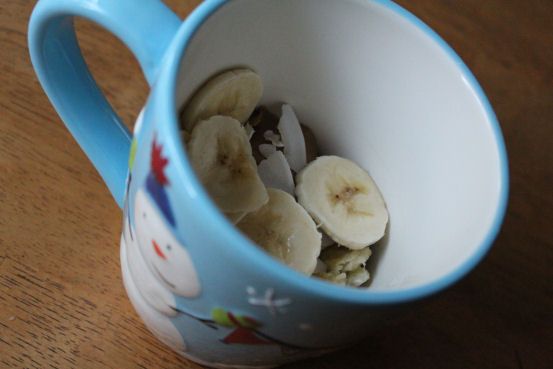 Paleo pancake
topped with banana, coconut flakes, and sunflower seed butter.
Along with halfcaf.
I've got a serious addiction. Coffee. I'm trying to wean myself off little by little. Starting with halfcaf in the mornings.
Gym:
An hour of body combat! I was at the gym at 8:00 this morning.
Where were you?!
Lunch:
The hubs made salads for lunch. You won't see many salads on this blog because I don't like salad. Honestly, I don't really like veggies. This salad was good though. It had spinach, carrots, celery, red pepper, local bacon, applegate farms deli turkey, and walnuts. Topped with Brianna's
so not paleo
Champagne Caper Vinaigrette
.
On another note... Our
chickens
are getting big!
They have gotten used to us and they are
REALLY
friendly.
Did you know chickens eat anything?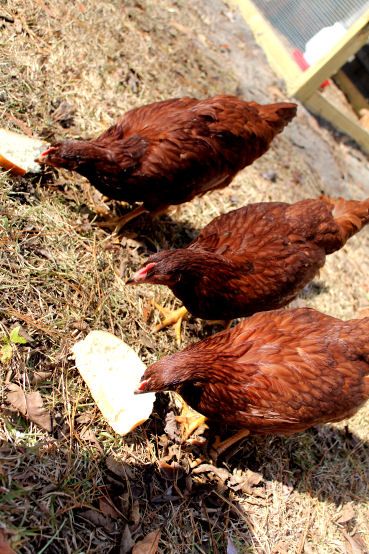 They love
sweet potato mash
, apples, and the ends of bread. Spoiled girls.
DINNER:
Look for it on
twitter
later! We are going out for the husbands birthday. This old man is 30!
Do you strictly buy organic or local? How important is your food purchases to you?