My laptop
issue
has my blogging thrown off and Thanksgiving seriously made my eating way too relaxed. I had a taco last night. Ugh. It wasn't even that great. Get with it Kristen! The holidays are not an excuse to go crazy. Right now I'm just trying to maintain weight and maintain health. There's no point in having any goals until this month is over!
Today was a typical paleo Monday.
Breakfast: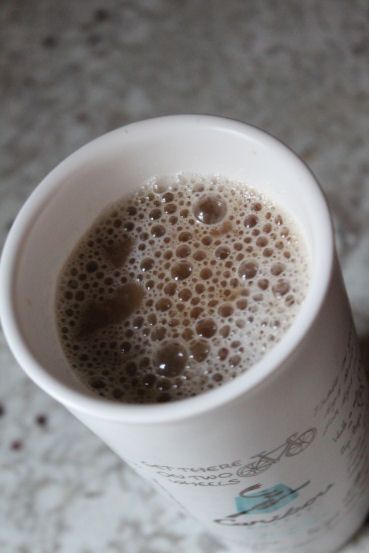 Coffee and almond milk. I used to do cream but I've cut all the dairy out of my diet! I swear my skin has never looked better.
Plus a
paleo pancake
topped with banana,
cinnamon coconut chips
, and sunflower seed butter.
Gym:
One hour of pilates. I rocked the class today!
Snack: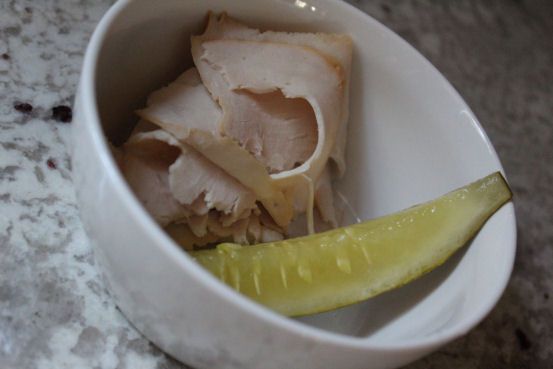 I don't normally snack before lunch but I was starving after the gym.
Applegate honey and maple turkey
and a pickle. Almost like a turkey sandwich!
Lunch: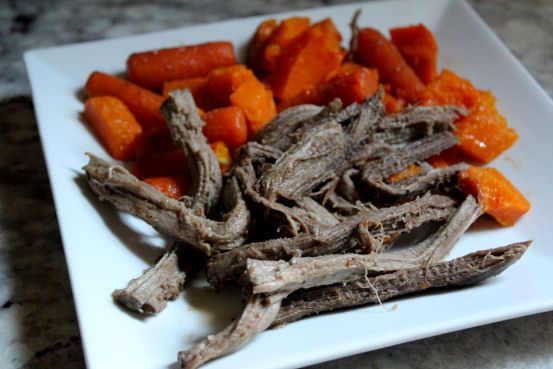 Leftover from dinner last night. Grass fed roast beef, roasted carrots, and
Ally's butternut squash
.
Dinner:
Paleo pad thai
. Probably my most favorite paleo recipe ever!
Meal Plan #8
(because I forgot yesterday!)
Monday
-
Paleo pad thai
Tuesday
-
Southwest meatloaf
and sweet potato mash
Wednesday
-
Asian meatballs
and
curried sweet potato coins
Thursday
- Spaghetti squash and meatballs
Friday
- Breakfast- Sausage scrambler
Saturday
- Work Christmas party
Sunday
- Steaks, sweet potatoes, and salad
What's a typical day of eats for you?