Here is literally everything thing I put in my mouth today. It was a good consistent day of eating and picture taking.
Breakfast: 6AM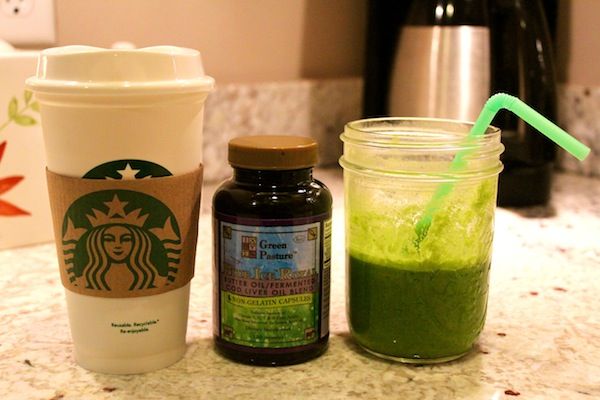 Coffee, cod liver/butter oil blend, green smoothie. That smoothie was so green. Just
SFH whey
, kale, spinach, water, and a splash of almond milk. No banana! It was actually just fine.
I've been loving coconut milk in my coffee lately. I'm trying to get rid of the almond milk. Store bought almond milk has a bunch of crap in it. If you were on instagram this weekend you saw how I store my coconut milk...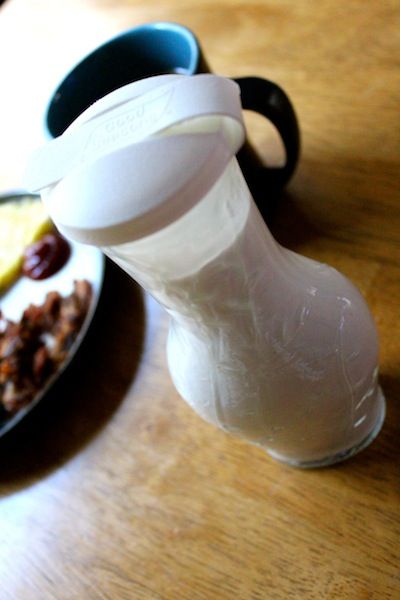 In a salad dressing jar. It pours so easily!
Gym: 9AM
An hour of pilates, 30 minutes of weights (back today!), and 30 minutes walking on the treadmill. Crazy day at the gym but I've gotta get this last bit of body fat off.
Snack: 11:30AM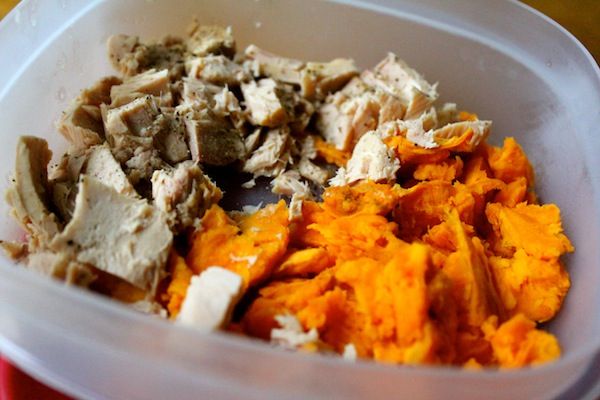 Right after the gym my trainer said I should have a carb and a protein. So a small sweet potato and canned tuna.
Lunch: 1:30PM
Leftover turkey tacos (
just turkey burger, peppers, onions, tomato sauce, and taco seasoning
). I basically deconstructed taco lettuce wraps. The boston lettuce was on the bottom with a bunch of turkey taco meat on the top. Plus homemade guacamole on the top (
avocado, lime, tomato, and garlic salt
).
Dinner: 6:00PM
A hot plate consisting of ground pork, broccoli, carrots, cauliflower rice, coconut aminos, ginger and garlic. This kind of dinner is so easy you guys. It doesn't need a recipe. Just pick a theme for seasoning (mexican, asian, italian...), pick a protein, and pick some veggies. Cook it all in the same pan. Paleo couldn't get much easier.
What is the easiest thing you make?