Breakfast: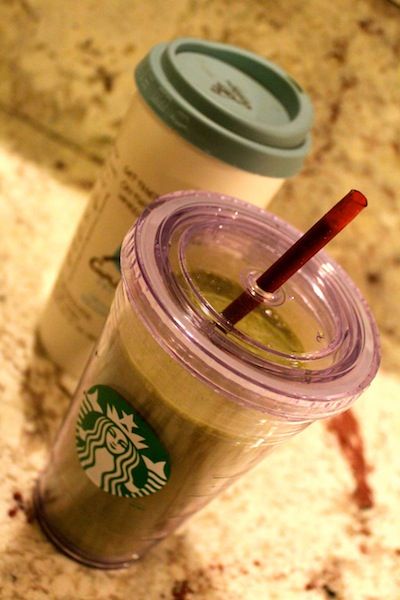 We had a doctor's appointment for LB at 7am this morning... an hour a way. We were all up way earlier than anyone wanted to be. I made a green smoothie at 5am. It had
SFH
grass fed whey chocolate powder, spinach, banana, and almond milk. Plus coffee with coconut milk to go!
Gym:
I did an hour of body combat and then worked legs for a little bit. I did extensions, curls, lunges, and leg presses.
Snack:
My snack was packed at 5am when I made my smoothie. Coconut water and carrots.
Lunch: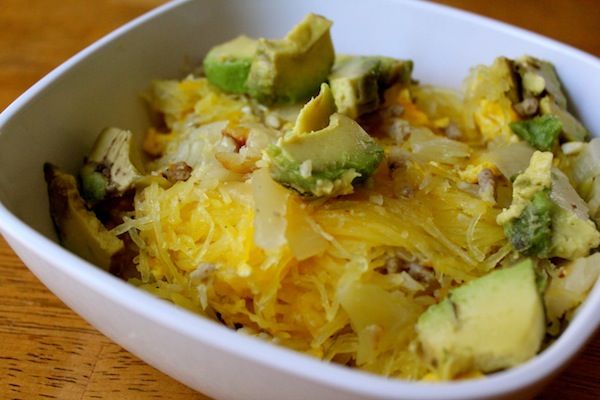 I used up all the leftovers in the fridge. Plain spaghetti squash,
salt and vinegar cabbage
, ground pork, riced cauliflower, and a quarter of an avocado. It was actually really good!
Dinner:
I can't share with you what I ate for dinner tonight because it's a recipe post but I'll share what we had last night.
Chicken No Noodle Soup:
I put a couple chicken quarters and a chicken breast in the slow cooker with some water. I cooked it on low for about four hours. Then I strained the broth, pulled the meat off the quarters, and chopped the chicken breast. I put the meat and broth back in the slow cooker along with carrots, onion, celery, thyme, salt, and pepper.
Not everything needs a recipe. That's the beautiful thing about paleo. Just throw some stuff together and it always tastes good!
Do you use recipes or just wing it?