I am really feeling like crap today. Another round of sinus stuff I guess. I just don't understand. We eat healthy, exercise regularly, and are avid hand washers. Why are we sick ALL. THE. TIME.
Whenever I get sick this is what I do.
I load up on whole citrus. drink a lot of that throat coat tea. That tea is better than any cough drop! I drink a green smoothie every morning and I drink coffee to soothe my soul.
Breakfast:
This morning I had that green smoothie pictured above and started drinking lemon water.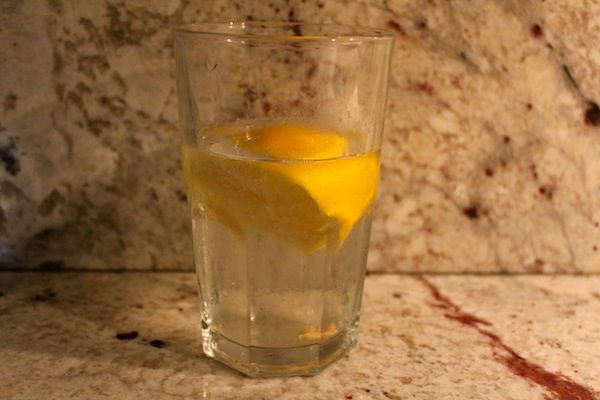 I drank it all day long.
Gym:
An hour of combat. I felt good at the gym but came home feeling like crud again.
Lunch: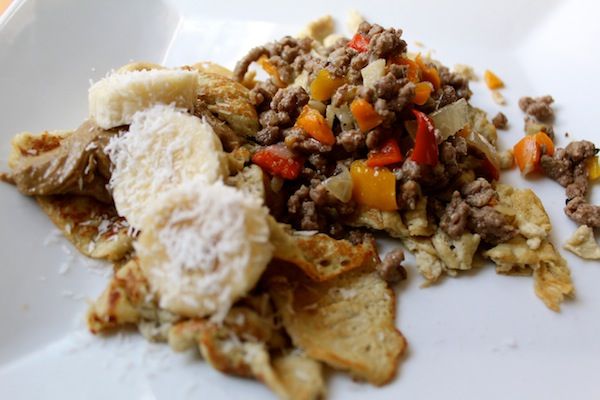 I tried making paleo crepes, one sweet one savory. It pretty much turned out how I feel. Like CRUD.
Dinner: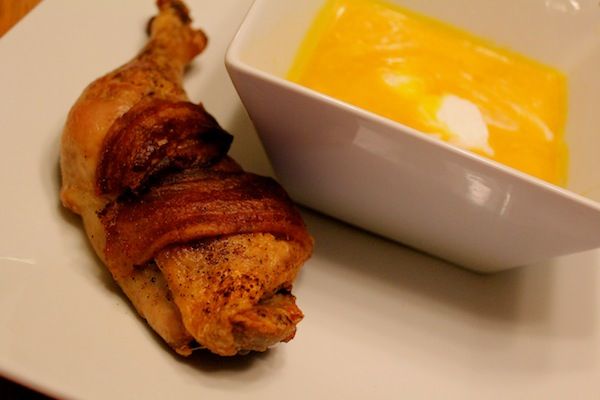 A baked chicken quarter wrapped in bacon and butternut squash soup with a little coconut milk. The butternut squash soup was just squash, chicken stock, salt, sage, cinnamon, and nutmeg. That's how I like it. Simple and squashy.
What is your cure all? Please do tell so I can do it too!