I thought having a Friday favorites would be fun! I love it when people post favorite things. It makes people aware of products, recipes, blogs, and it helps you get to know the blogger a little better.
It was really easy narrowing down my favorite fitness items. These are the things I have with me every time I go to the gym.
1-
I use my
Iphone
for so many fitness and nutrition things. I have an interval app and a food diary app. I listen to music and podcasts on it. I keep up with all of your food blogs on it. It also keeps me entertained between sets when I lift weights.
2-
My
CamelBak
water bottle is the best water bottle I've had. I've had quite a few different ones and this one is my favorite! It also holds my lock. Multipurpose!
3-
I have quite a few fitness brand clothing items. Nike, Under Armour, Reebok... My favorite thing to wear to the gym are my
old navy running shorts
. They are so soft and comfortable. Plus I got all three pairs for $4.99 a piece!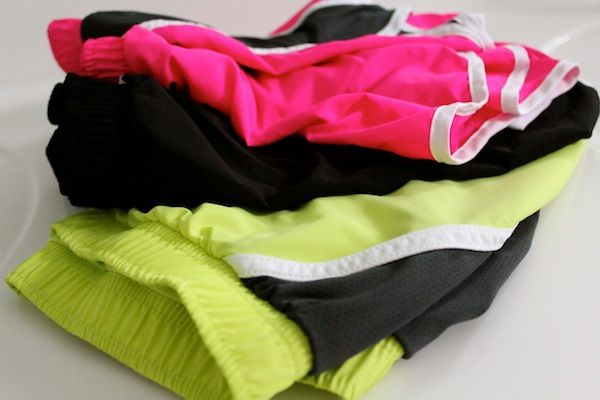 4-
I have been wearing Mizuno running shoes for 7 years. Last month I tried on a pair of
Brooks
just because. My life was changed!
5-
I use my Iphone when I run on the treadmill but I use my
Ipod shuffle
when I lift weights. I love that I clips to me so I am hands free and I don't have to wear an armband.
What are your five favorite fitness items?
I'll let you know what my five favorites will be every Thursday.