These are meals I could eat everyday and as you can probably tell I almost do!
1- Paleo Pancakes
That was a no brainer huh.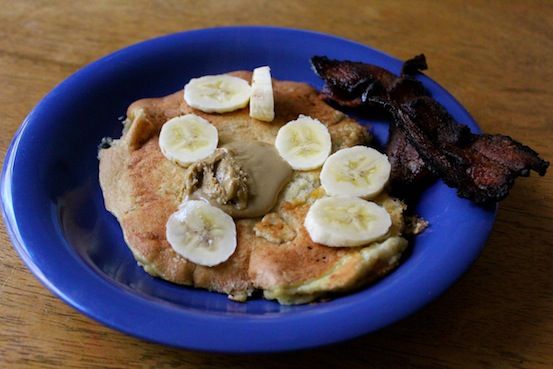 I eat
paleo pancakes
a lot but my favorite way is the
almond flour recipe
, topped with banana, sunflower seed butter, and
salted cinnamon coconut chips
. Plus a side of bacon and cup of coffee.
2- Hot Plates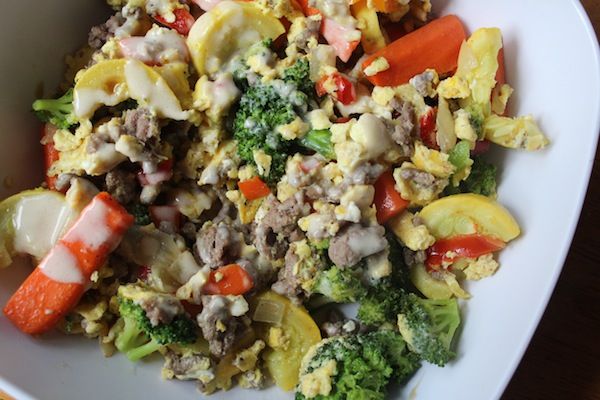 I got this idea from
Well Fed
. It basically just a bunch of stuff thrown together in a pan. I eat these for lunch and dinner
A LOT
. Sometimes even for breakfast! It usually starts with "
hamburger helper
" and then I add whatever veggies I have in the fridge.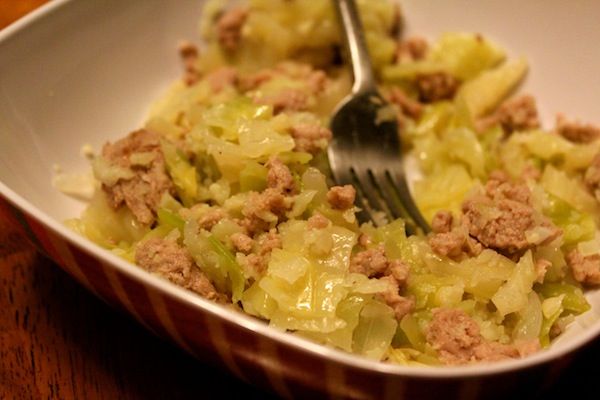 My favorite hot plate combo is ground pork with leftover salt and vinegar cabbage.
3- Slider Lettuce Wraps
Beef...
or pork... It doesn't matter!
4- Pulled pork and Salt and Vinegar Cabbage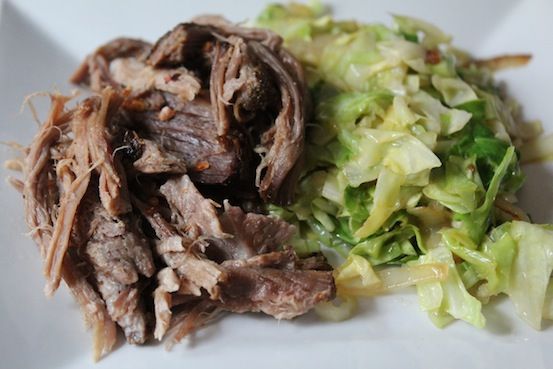 Pulled pork and
salt and vinegar cabbage
should get married. I'd go to their wedding...
5- Paleo Pad Thai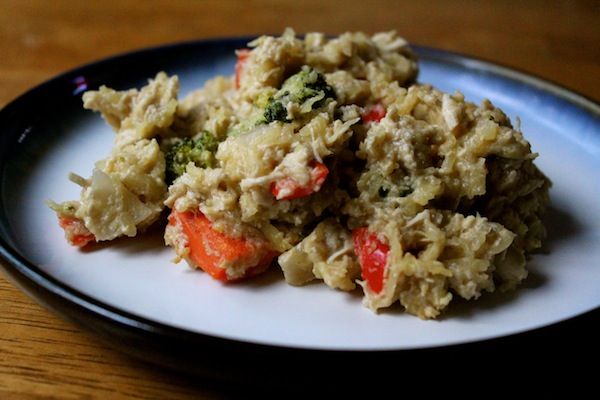 This is probably a no brainer too. We eat this about once a week.
Leftovers are great with a fried egg on top!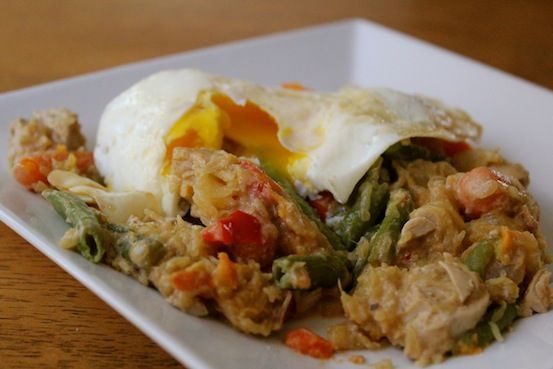 What are your five favorite meals?