Breakfast:
I am on a green smoothie kick. If you aren't then you'd better get on board! It's good for ya.
I'm trying to have one at least twice a week.
One cup unsweetened almond milk, one banana, one scoop vanilla
SFH
grass fed whey protein powder, a few ice cubes, and a big handful of spinach.
Gym:
30 minutes of body combat and a 30 minute CXWORX class (
basically a core class
).
Lunch:
All leftovers! Blue ribbon country captain chicken and cauliflower rice pilaf (
both from Well Fed
). Plus sautéed cabbage. It tasted amazing together!
Snack:
I've been snacking in the afternoon lately. I don't know why.
Boredom
? Today my stomach was growling around 3. Weird because I ate a lot for lunch.
Not enough fat
? Who knows.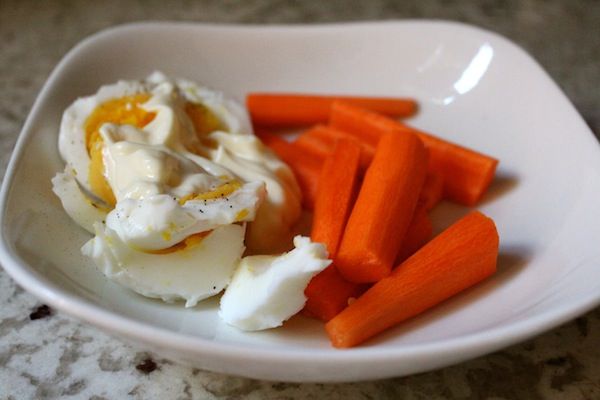 A hardboiled egg with
paleo mayo
and carrots.
I wish I could say that egg was from these chickens...
Nope.
Or maybe this egg...
From this chicken?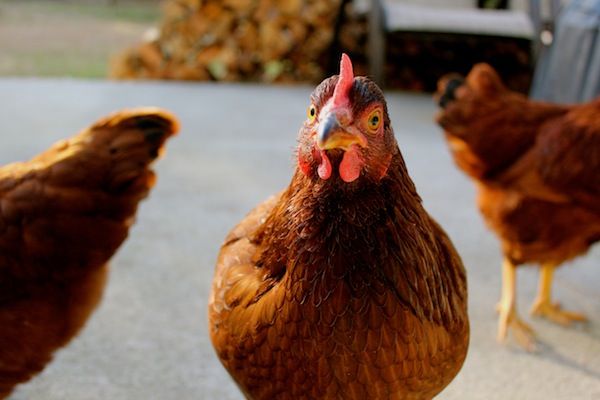 Nope.
Hey chickens! Give us some eggs already!
Dinner:
Scotch eggs from
Well Fed
. I'm madly in love with this book! Scotch eggs are just hardboiled eggs wrapped in seasoned ground pork. The flavors were incredible. We also had squash and zucchini sautéed in grass fed butter and simple roasted carrots.
I think I'm getting the hang of this paleo thing y'all.
Do you snack in the afternoon? If so, what do you eat?