This is one of my favorite side dishes. It's simple, flavorful, and looks kind of fancy!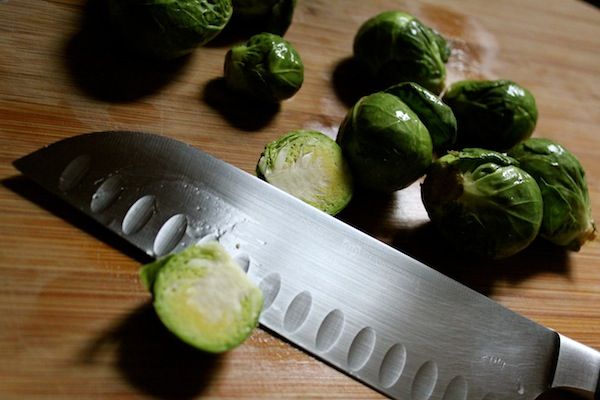 Bacon Brussels Sprouts
1lb of brussels sprouts stems trimmed and halved
3 strips of good bacon diced
1/4 cup chopped onion
1 garlic clove minced
1 cup of chicken stock
Salt
Cook the bacon in a sauté pan until crispy and then remove it from the pan. Cook the onion in the leftover bacon grease until soft. Then add the garlic and brussels sprouts. Let the brussels sprouts cook until they just start to get soft. Then deglaze the pan with the chicken stock scraping up all of those lovely bacon bits. Put the lid on a let simmer for about 20 minutes or until the brussels sprouts are tender. Garnish with the bacon and salt before serving.