I'm loving this Thursday things thing... Who came up with it? It might be boring for some of you but I actually love reading other peoples "things". It's just a nice change of pace from the food...
Here are some things...
• If you are on instagram (
which you should be because it's the most fun thing ever
) you saw that my chickens are out of control
They have really made themselves at home. They love bread (
and they probably should because it's Rudi's and it's delicious
) and they love to eat it in my lap. One of them has consistently been laying an
egg
a day. They get what they want. Bread in my lap for a fresh egg.
Deal
. See... out of control.
•
Katy
is doing a
28-Day Blog Challenge
for February. I'm really excited about this!
• Lindsay over at
Cotter Crunch
shared
Lindsay's
post on blog commenting etiquette:
Basics of Blog Comment Etiquette
. It's a really great read and I totally agree with all of it.
• I read another great article this week that described my paleo experience exactly:
Transitioning to Paleo
. My transition to paleo was actually pretty easy but I did have the "
fatphobia"
where you aren't replacing your carbs with enough fat. It's a good article because I think all of us
paleoers
can relate to it.
• I have a confession. I reuse my Starbucks cups for my morning coffee.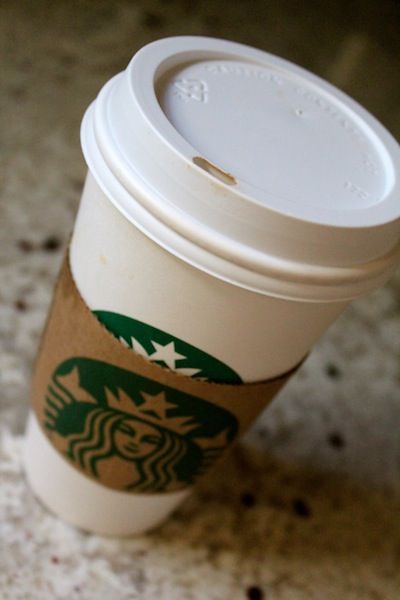 Isn't that terrible! I swear something about that damn cup makes coffee taste better. I think it's time I get one of the ceramic tumblers.
Do you participate in blog post trends like WIAW? If so, why?