Ready for the quickest blog post ever?
Breakfast:
Spinach, banana,
SFH
grass fed chocolate protein, sunflower seed butter, and almond milk.
Lunch:
Leftover
sausage, peppers, and onions with a drizzle of
maple mustard
sauce. That combo was incredible. I went back for another bowl.
Dinner: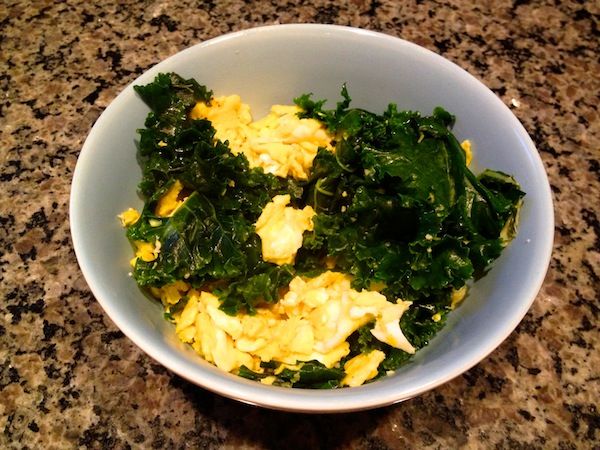 Two eggs, two egg whites, and my massaged kale salad. I threw the kale in when the eggs were almost done cooking.
YUM!
I love it cooked!
Why did I bother with a blog post if it's going to be boring and quick? I use this blog as a food journal so it's nice to log what I eat!
Do you keep track of what you eat?