Well yesterday was short and sweet but today it seems like everything has a story!
Breakfast:
Pickin's were slim in the fridge this morning. I ended up with three eggs scrambled. They were our chickens eggs so they are pretty tiny. Plus some blueberries that needed to be eaten. I'm thinking I need to do more egg whites instead of the whole eggs? Hmm...
I dropped the kids off at school and headed to Whole Foods...
ALONE
. I've never been by myself before. I saw Whole Foods in a whole new light.
I got to pick out my groceries without having a potty break mid shop or to stop to have to pick up a snack cup that was dumped out of the cart. Ahhhh.... Boy was it nice! $50 over budget nice. Next time I'll have more control.
Lunch:
I can't lie and say I don't miss things that I used to eat. I mean come on... I've spent the past 29 years eating pasta, bread, milk, cheese, beans, ect... All I've ever known is not paleo and my comfort foods and emotional connections with food are not paleo. I miss sandwiches. I really do. I miss fresh sourdough bread with turkey, mayo, cheese, pickle, and lettuce. I miss fresh whole grain bread with ham and swiss. I've wanted a sandwich all week so today I improvised.
I did a not so primal thing and got some deli meat. It was organic so give me a little break. I added mustard, a fat, and some pickled things.
I wrapped it all up...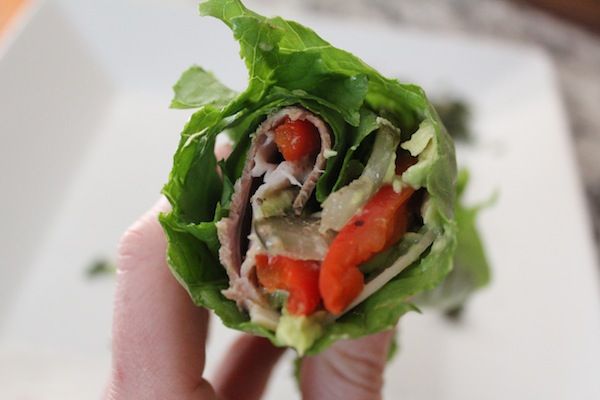 And it was almost like the real thing.
Then I added some chips...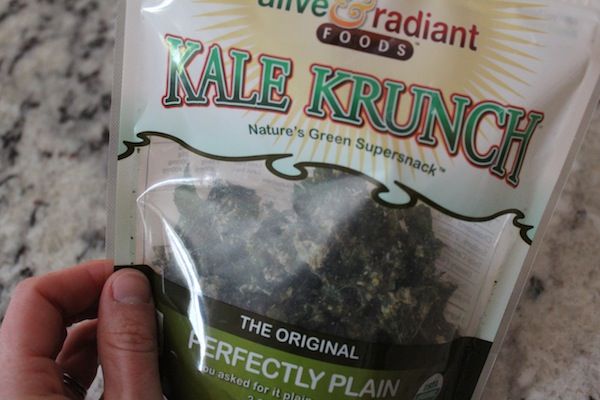 And a soda.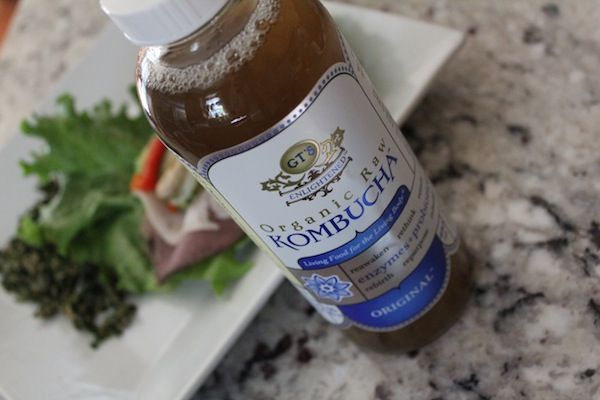 Then it was perfect!
So I hate using the word "cheat" in association with food. The husband has people talk to him all the time about paleo (people never talk to me about paleo... it's no fair) and he always uses the word "cheats" for off limits foods. It drives me nuts because he also says things like "no carb/low carb". I like saying "no grains"... I also like the words splurge or indulge. "Cheat" sounds like such a bad thing...
Well this afternoon I
cheated
. Big time.
There was no splurge or indulge in that hot mess. That's plain grassfed full fat greek yogurt (
the kids eat it
) with
Paleo Krunch
. At first I just wanted to see what it tasted like. I had forgotten how much I love yogurt and granola. Things got a little out of control. I ate an 8oz container of yogurt with paleo granola in about three bites. Redonk.
Dinner: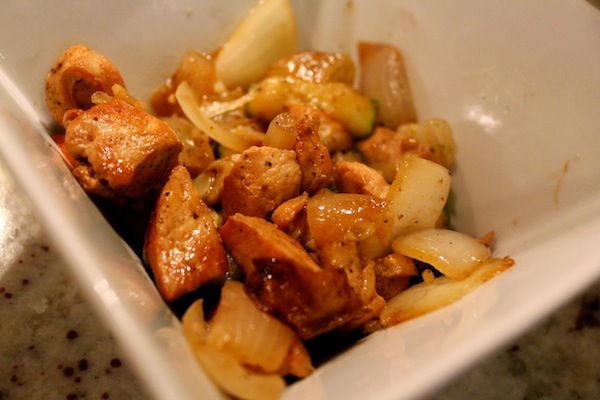 Since my little mistake this afternoon I kept it simple with some chicken and stir fry veggies.
Do you "cheat" or "indulge"?