You guys totally eased my mind about my kids... I really thought about it yesterday and honestly there is only so much I can do. I can only offer them healthy foods. They will have to learn to accept it! I really appreciate all of your comments. It's exactly what I needed!
On to my day!
Breakfast:
A simple smoothie.
-1 cup unsweetened almond milk, a few handfuls of spinach, a banana, 1 scoop vanilla protein powder.
Of course right after I wrote a post about how I've been struggling with my kids diet they started eating better...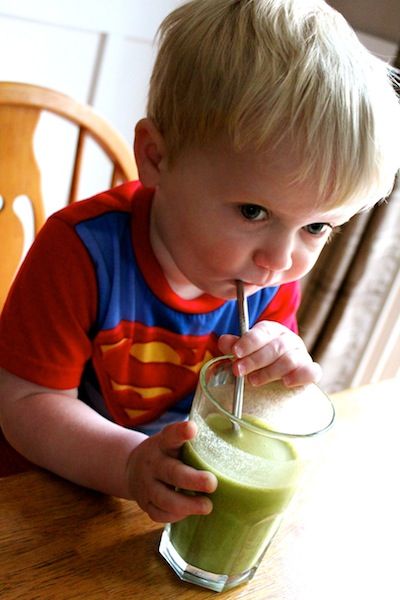 Gym:
A serious leg workout. I almost passed out afterwards. No joke. My trainer and I talked about my diet today and he said a few things that really made me think. I am totally happy with where I am right now but I still have some baby belly fat I'd like to lose. He said it would only take a few months to get rid of it but I have to be super strict on my food intake. I knew that... He said no cheats. He said you have to get where you want to be and then work in cheats and treats. Makes sense to me.
I have 7 months and I want my hubs to be totally surprised when he sees me! So if you see things measured out more often and no treats now you know why!
While I was making breakfast this morning I packed a snack for after the gym.
No matter what I eat in the morning I'm starving after the gym. This time I came prepared!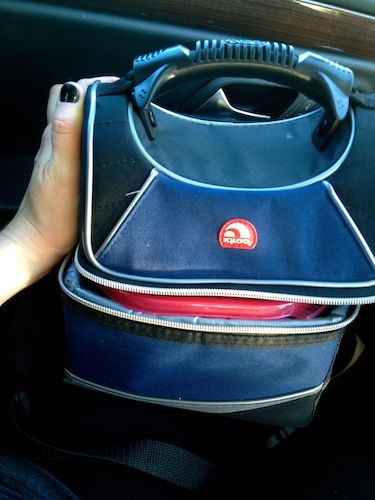 2oz. chicken, carrots, and a coconut water.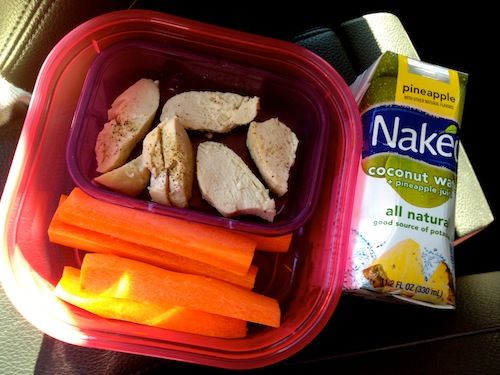 It kept me going until lunch time!
Lunch:
We ate at Chick-fila for lunch today. I just had a grilled chicken salad with a little berry balsamic dressing.
I also stopped at Starbucks on the way home for a decaf coffee.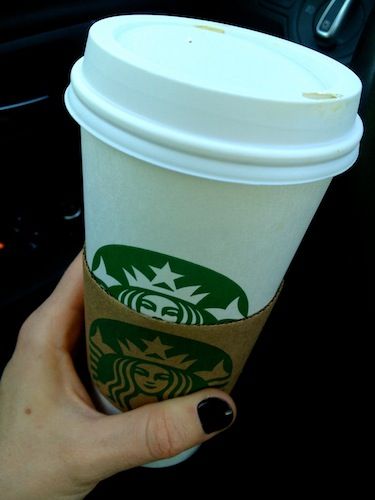 I brought my own almond milk!
Dinner:
Leftovers from Sundays
cook up
! Porkchop, brussels, and massaged kale salad.
I'm getting more kale on Saturday to do a massaged kale recipe on Sunday. I have been inhaling it all week. It's so different from sautéed kale or even raw kale. I love it!
What's something new you've tried?