Breakfast:
The usual. One egg, one egg white, spinach, cooked in ghee with coffee.
Gym:
Ahhhh the gym! Finally! Legs and cardio. Felt
SO
good. I ate a larabar after the gym.
Lunch: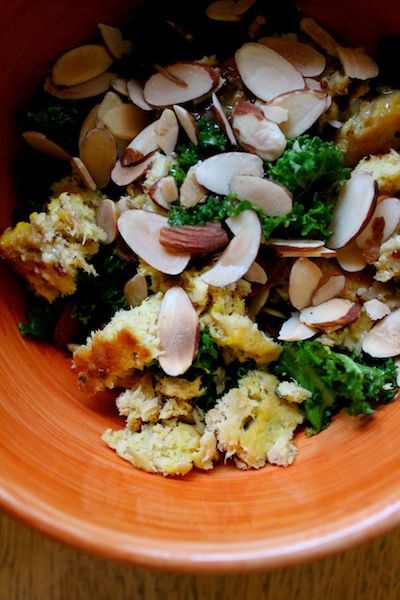 Tuna cake
chopped up with massaged kale and toasted almonds (
just nuked in the microwave for a few minutes
). Plus
Steve's Original
maple mustard sauce. I love that stuff!
Snack: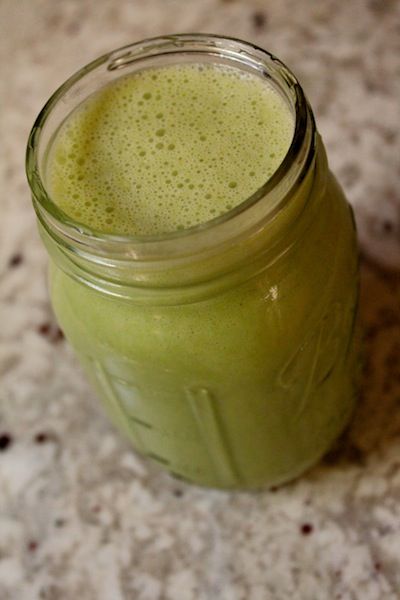 I was hungry this afternoon so I made a quick smoothie with spinach, sunflower seed butter, banana, and almond milk.
Dinner:
Deja vu
!
But with an egg on top.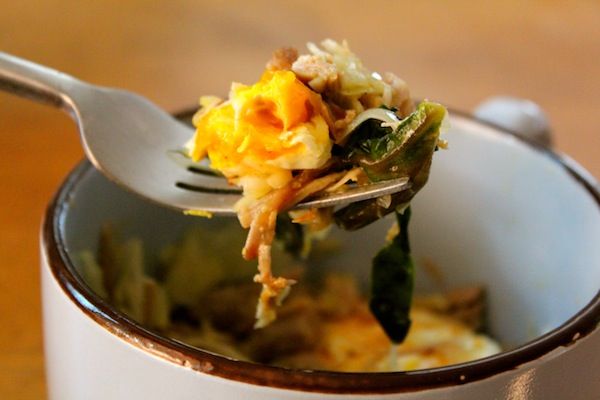 Those flavors were awesome together!
Oh man how boring was all of that?! Things are stuck on repeat here and to be honest I kind of like it.
What is your favorite snack?
I'm always "
hungry
" in the afternoon. I think it's mostly boredom.