Y'all I've had a long couple of days. Nothing major has happened but I can feel myself wearing down. My kids have been little firecrackers and my energy levels are dissipating for some reason. If you are a mom you'll understand when I say my kids have been "constant". If you don't have kids it just means they are going going going and not in a good way. They've been constantly under my feet making constant noise. They made mess after mess and pushed my buttons to another level. I wasn't even going to do a post today but I figured since I missed yesterday I owed myself one. Remember I keep this blog as a food journal. I still go back to old posts for meal ideas!
Breakfast: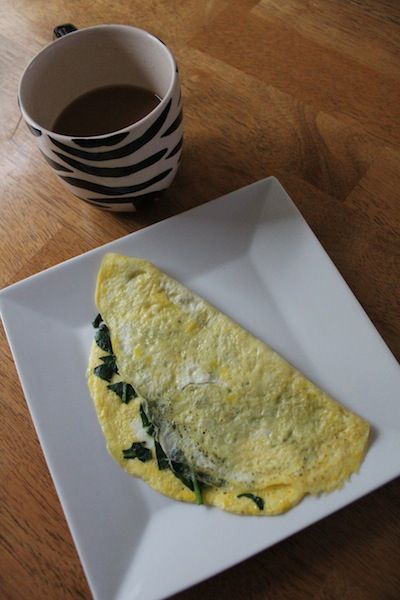 Deja vu? This has pretty much been it for the past few days. One egg, one egg white, and spinach all cooked in ghee. Plus coffee with homemade almond milk.
Lunch: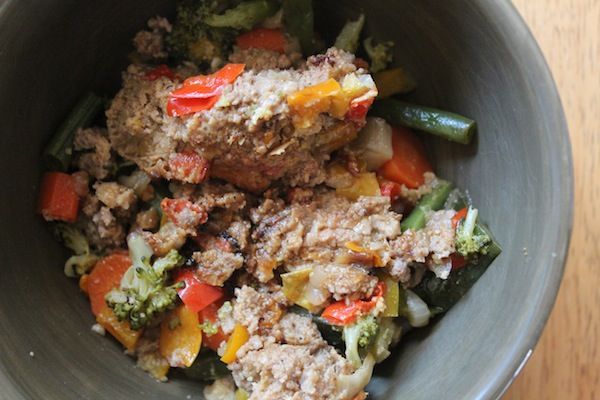 Leftover
mexi-meatloaf
and stir fried veggies (broccoli, peppers, onion, green beans and carrots.
Dinner: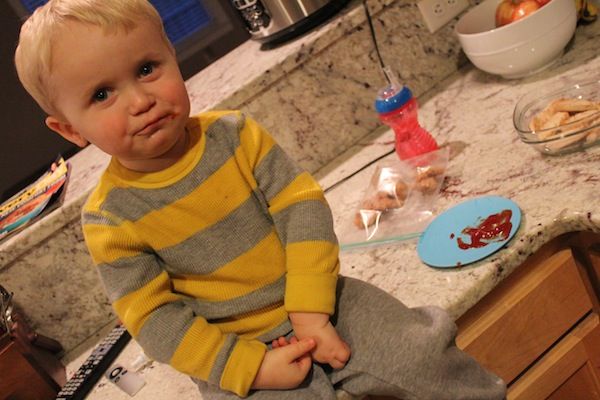 I had a hot date for dinner. Squirrel was with her nana so LB and I sat on the counter and ate chicken. I know you guys are wondering how I can complain about that sweet face... You'd think I was lying if I told you he threw a frisbee at his sister to purposely hit her in the head today... He's so lucky he's cute.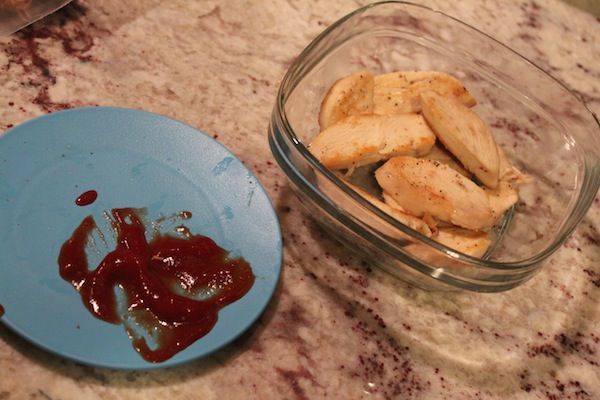 That's really what we did. We sat side by side and shared a plate of non-paleo ketchup (
veggies right?!
). I dipped regular pan fried chicken and he dipped homemade chicken nuggets. No one was there to judge. Just me and him.
What do you do when there's no one there to judge?
Since the hubs has been gone I get free range! I eat at the counter a lot and I feed my kids off of paper plates more than I'd like to admit....