I'm so excited for everyone to be jumping on the Whole30 April thing! One thing they say in the book is if you are in then you are all in... So if you are doing it then
LET'S DO IT!
***If you are planning on blogging about it make sure you leave your blog link in the comments. I'll type up a list this weekend and include the list in all of my Whole30 posts!***
Breakfast: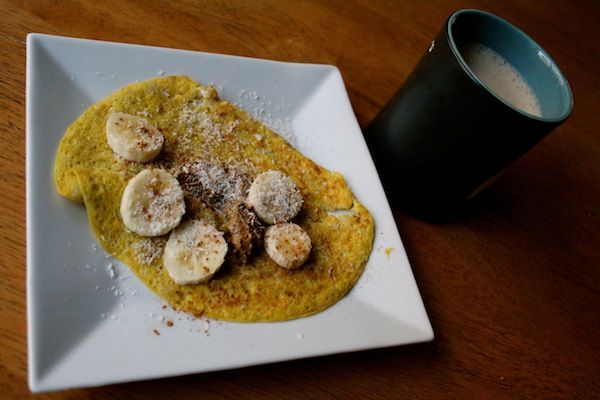 I was really craving a paleo pancake so that's what I had this morning. They are off limits for the Whole30 so I better eat some now! I topped my one egg, one banana combination with sunflower seed butter, banana, and coconut. Plus coconut milk in my coffee.
Lunch:
Lunch is starting to become a mish-mosh of things in a bowl. Today was sausage, peppers, onions, roasted sweet potato, and coconut butter. I even think there was a piece of bacon thrown in there! I've found that coconut butter goes with just about anything. It was delicious and I ended up not eating it all because it was so filling.
Dinner: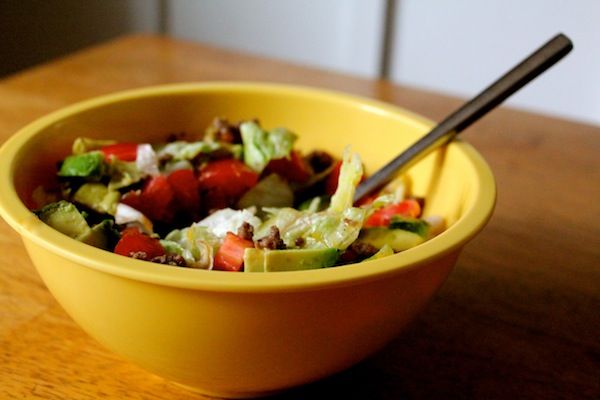 A repeat
. Doesn't everyone eat their salad out of a mixing bowl? Ha!
What's the weirdest combination of food that you like?