I didn't have to make a single thing for myself today! I ate everything from my
meal prep
. I'm not going to lie. Sometimes it's a little tough eating what I premade. Most of the time though it's nice to have it already prepped. I ate semi-light today because I indulged last night for dinner (
my friend made pizza sandwiches
) and I didn't workout. I had a sick kid and she needed to go to the doctor.
Breakfast:
Green smoothie-
SFH
chocolate whey protein powder, almond butter, almond milk, banana, and spinach.
Lunch: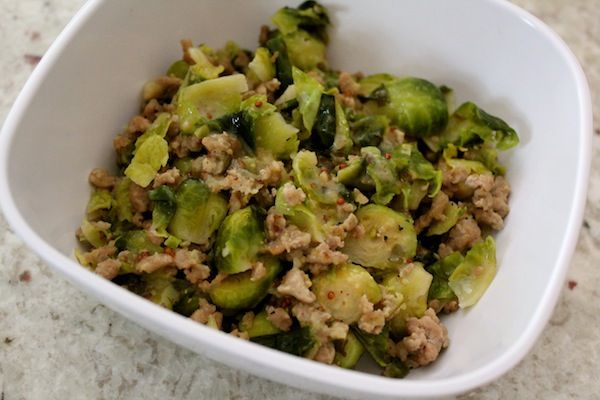 Ground pork and brussels sprouts cooked in ghee.
Drizzled with this
stuff
!
It's so good!
Dinner:
Paleo pad thai
Did y'all like the meal prep post? I'm thinking of doing that every Sunday? Who knows though... I can never stick to anything.