This day is as simple as it gets. Just some random mixes of proteins, fats, carbs, and veggies. Good stuff.
Breakfast:
Chorizo, red pepper, onion, and a fried egg. I'm a bit tired of chorizo. It's more of my husbands thing. I'd rather have a plain chicken sausage or plain ground pork. It was worth a try!
Lunch:
Chicken apple sausage (
more my thing!
), sweet potato, red pepper, onion, and avocado. Using up those sausages!
Around 3 I ate a handful of unsweetened banana chips. I need to stop the snacking for the Whole30. I wasn't hungry. I was bored.
Dinner: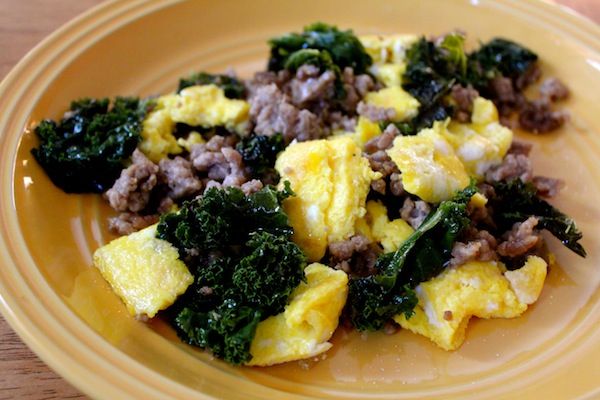 I noticed meal prep food getting low today. Those tacos were gone too soon. I should have portioned it out better. Today I made a mix of ground pork and kale cooked in ghee. Then I added two scrambled eggs tonight for dinner. I also ate some cantaloupe while I was making everyone dinner.
How should I get rid of the boredom eating in the afternoon?