I've got a lot of feed back about the
Whole30
in April! I'm so excited to have people to do it with. So far Tiffany over at
Skinny Jeans and A Healthy Me
and Jess from
Paleo Jess
are doing the Whole30 in April.
If you are doing it and are going to blog or if you know someone that's going to blog about it let me know! I'd love to make a list so we can all kind of follow each other.
Anyways, on to my day.
Meal prep meals
were in full swing today.
Breakfast:
Chorizo, peppers, onions, and eggs. All cooked in coconut oil. This is totally my husbands meal. He loves stuff like this. I'd rather have eggs and spinach but I thought I'd switch it up.
Gym:
An hour of pilates and 30 minutes on the treadmill just walking at an incline.
Lunch: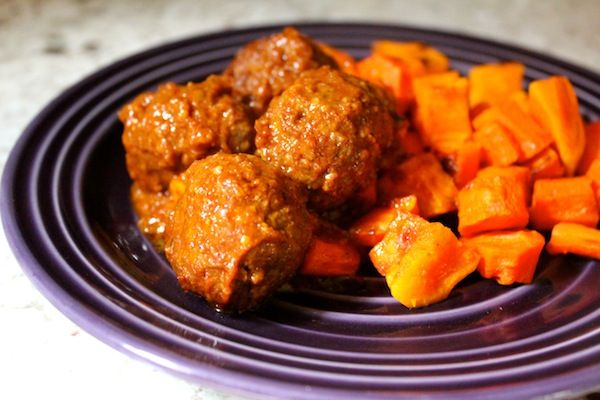 Paleo cocktail meatballs
with roasted carrots and sweet potato. That was the last bit of those meatballs and I'm sad to see them go. They were
so
good!
Dinner: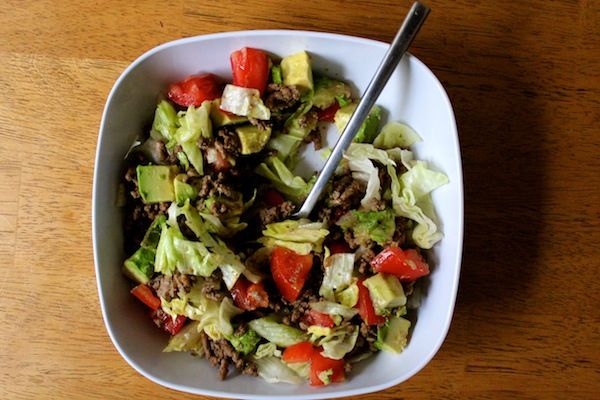 Taco salad! Grass fed beef with
taco seasoning
, lettuce, tomato, and avocado. I really wanted cheese on top for some reason! Habit?