Breakfast: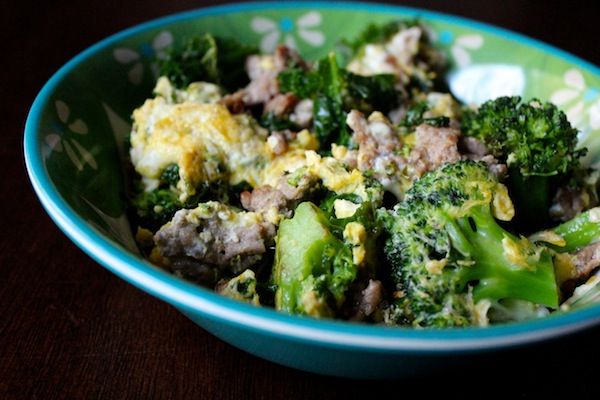 Two eggs, ground pork, broccoli and kale. All cooked in ghee.
Lunch:
I was in a hurry so I reheated and ate spaghetti squash and
meatballs
in a jar.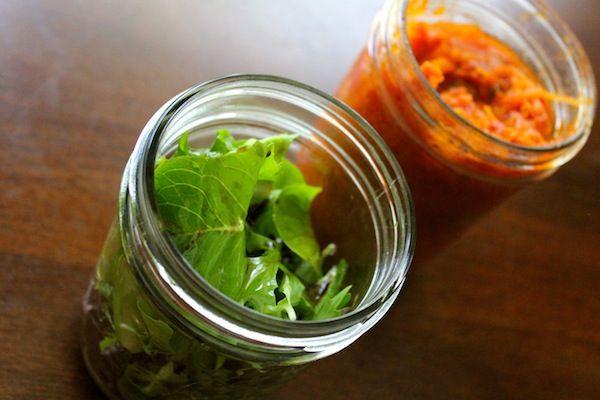 I also threw some greens in a jar and dressed them with olive oil and balsamic.
Dinner:
A"
tuna cake
", more greens with balsamic and evoo, and a sweet potato with coconut butter. I tried to adapt the recipe and make it more my own and I failed. I'm done trying to make my own tuna cake.
This
recipe is awesome. I do use all almond flour instead of the coconut and I use tuna packed in olive oil. I read somewhere sometime that it helps the fish hold its omega-3's? I can't even remember the details but that's what I do. Plus it's tastier.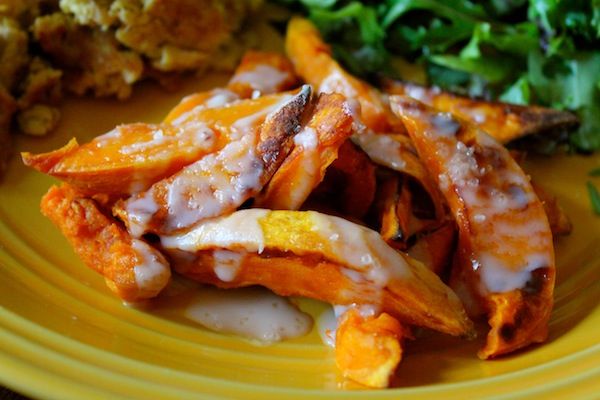 I swear eating that is like eating dessert.
Exercise:
Nada.
How I feel:
I had many feelings today of "
I got this!
". That's a great thing.
Who is Blogging About the Whole30 in April:
If you are blogging about it let me know so I can add your name!
• Tiffany at Skinny Jeans and A Healthy Me
• Jess at Paleo Jess
• Leslie at Violet Imperfection
•
Courtney at Journey of a Dreamer
•
Emily at Emily Rocks the Road
•
Amber at Busy, Bold, Blessed
•
Naz at Cinnamon Eats
•
Claire at The Ascent Blog
•
Angie at Bullets, Boots, and Beyond
•
Fergie at fergiesbites
•
Emma at A Wheat Free Life
My Whole30 Posts
•
Day one
•
Day two
•
Day three
•
Day four
•
Day five
•
Day six
•
Day seven
•
Day eight
•
Day nine
•
Day ten
•
Day eleven
•
Day twelve
•
Day thirteen
•
Day fourteen
•
Day fifteen
•
Day sixteen
If you are on instagram make sure you hashtag whole30april!