I don't have much to say tonight. I'm tired. So tonight is just a food journal entry.
Breakfast:
Three scrambled eggs, broccoli, peppers, and onions cooked in ghee.
Lunch:
My salad mix (
grilled chicken, bacon, and toasted pecans
), local red leaf lettuce, and avocado dressed with olive oil and balsamic. I keep that protein mix in a container in my fridge. It's so easy to just put over some greens, add a fat, and you've got a meal!
Dinner: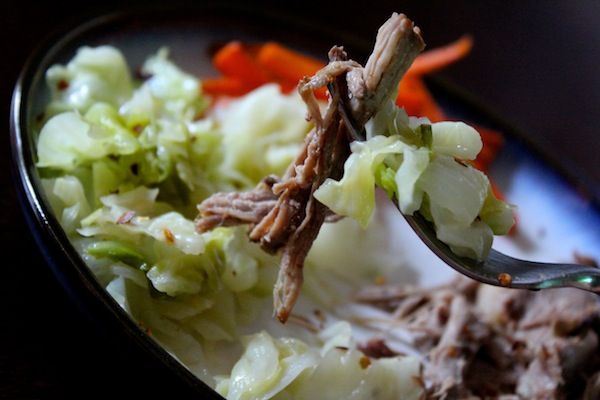 Leftover pulled pork, roasted carrots, and
salt and vinegar cabbage
.
I love that cabbage.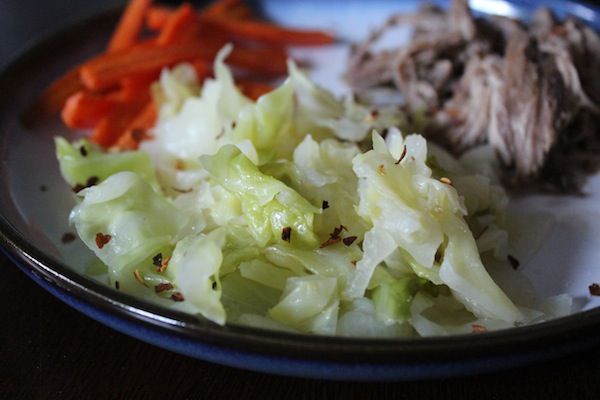 What's something yummy you ate today?