Today was pretty typical for me. I've eaten these meals multiple times. Nothing new here.
Breakfast: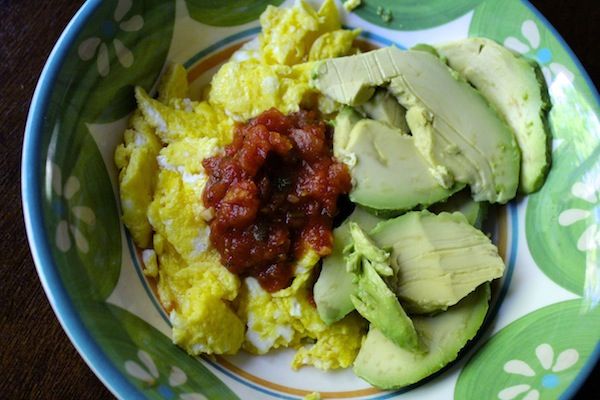 Three eggs scrambled in coconut oil topped with salsa and avocado.
Lunch:
Red, yellow, and orange pepper, onion, kale, and no crap added apple chicken sausage sautéed in coconut oil. Read your labels when buying processed meats y'all!
SO
much added junk. I try not to eat too much of it but I was feeling lazy and those were in the freezer. The ingredient list was clean too.
Dinner: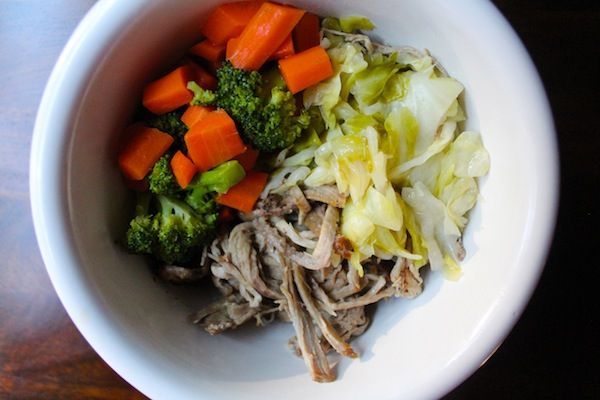 Pulled pork,
cabbage
, broccoli, and carrots.
What's a typical day like for you?