Whoa it's been a week. It's been crazy busy but a great week! No one has been sick in my house! When my kids are well things run so smooth around here. I've been eating a lot of the same things lately (as usual). Here are my eats for today:
Breakfast:
A green smoothie. I've been trying to branch out with smoothies. I'm trying to not rely on protein powder as much. This one had a banana, kale, blueberries, avocado, and almond milk. Sounds yummy... It wasn't. Blah. It was just ok.
What am I doing wrong?
Exercise:
I did body combat bright and early this morning plus worked chest and triceps. Then the kids and I went for a little nature walk. Obviously they loved it.
Lunch: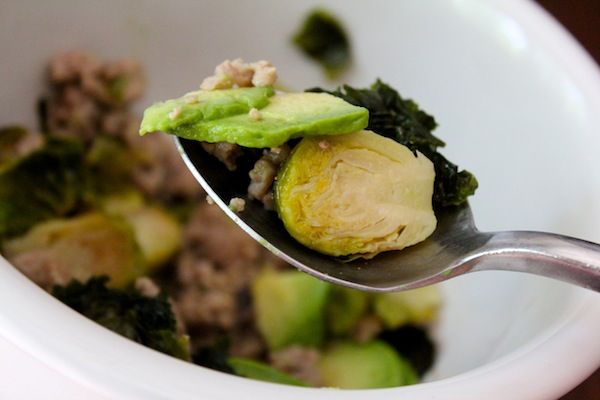 Pork, brussels, avocado. Simple as that.
Snack:
Dried mango.
Dinner:
Unpictured! Ahhh... I never forget to take pictures... I did tonight. I had a burger topped with pickle, avocado and mustard. Plus a salad.
What's your favorite smoothie?