I'm not going to lie... As soon as it was May 1st I went a little crazy on paleo desserts. There was no gradually letting them in. I had a dessert after every meal- LoveBean fudge cream for breakfast, Hail Mary Macaroons for lunch, and Paleo Treats for dinner. When I went to bed on May 1st I had a terrible stomach ache. I woke up in the middle of the night with a killer headache. It definitely was not worth the pain.
I did do a little review though of these popular paleo goodies.
Hail Mary Chocolate Macaroons
I saw these at a local health food store during my Whole30 and picked them up to put in the fridge for later. These were my favorite of the three desserts I inhaled the other day. They are super chocolatey and are bite sized. I want to find the
caramel sea salt
!
Paleo Treats
I ordered one of each Paleo Treats because I saw
Juli
rave about the cocao now on her blog- mustang bar, brownie bomb, cocao now, and mac attack. Honestly, I didn't like any of them! Juli's desserts are much better. Plus these were super expensive!
Lovebean Fudge Cream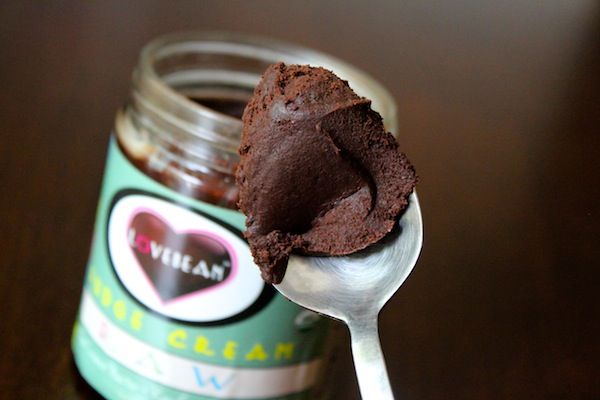 When I ordered this I bought two jars. One for me at home and one to send to my husband. He loves it and so do a bunch of guys in his squadron. I can only imagine what a couple marines standing around sharing a vegan jar of fudge cream would look like... This stuff tastes like Betty Crocker chocolate fudge icing. I love it, my husband loves it... and my kids fight over it.
While these paleo desserts were pretty good they were all very expensive. I'm not quite sure if they are worth the money.
*Just a note- I bought these all myself. Nothing was given to me to sample or review*
What is your favorite dessert?