Breakfast:
Smoothie
- cherries, banana, almond milk, chias, and kale. It looked like mud but tasted delicious.
Plus a snack pack of olives about an hour later.
Lunch:
Y'all I cheated... Well kind of?
I took squirrel to get her ears pierced...
She was determined to do it so I took her. It was pretty traumatic but she was good a second later.
Since she was so good I took her to chick-fila for lunch. I was starving and didn't plan well.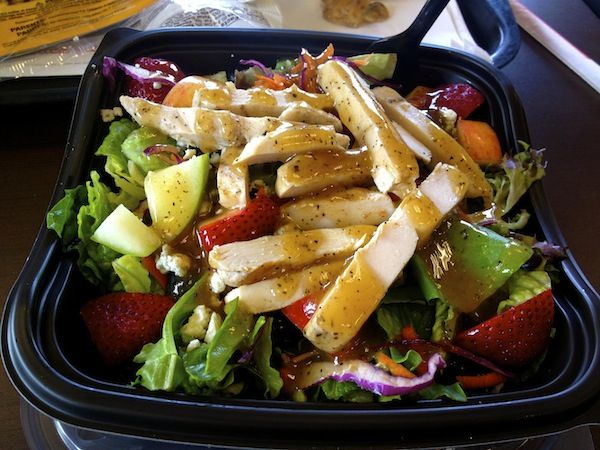 I don't like salads but it was the only almost whole30 option. I got the closest stuff I could and picked around the blue cheese. I was hungry like two seconds after eating this... One of the reasons I don't like salad. They aren't satisfying.
When I got home I snacked on some cashews.
Dinner:
I got some ground goat a couple of weeks ago from the farmers market. The butcher told me to use it just like beef... So I did.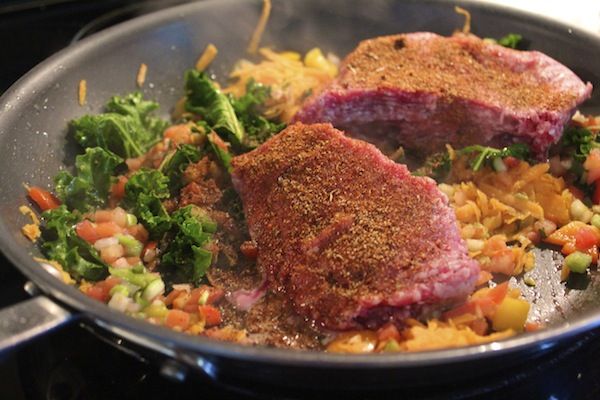 I made a
southwestern frittata
with kale.
I ate a double serving with fresh salsa and avocado. The goat is good! It does taste slightly goaty but it's good!
Plus endless watermelon for dessert!
How do you deal with being unprepared?