Breakfast:
Calm down Whole30 police. It's Sunday and I wanted pancakes. It's
OK
. This was the almond flour
recipe
with 1/4c of blueberries added. Plus coconut butter on top. I already told myself I wasn't going to be as restrictive this time around with my pancakes. I miss them... mmmk?
Lunch:
Leftover pork burgers with caramelized onions, mayo, and avocado. Plus green beans. Those little burgers are so good with that mayo and those onions... and that avocado. The combination is amazing.
Snack:
Cherry chia smoothie... recipe coming soon!
Dinner:
It summertime!
I skipped the corn this time.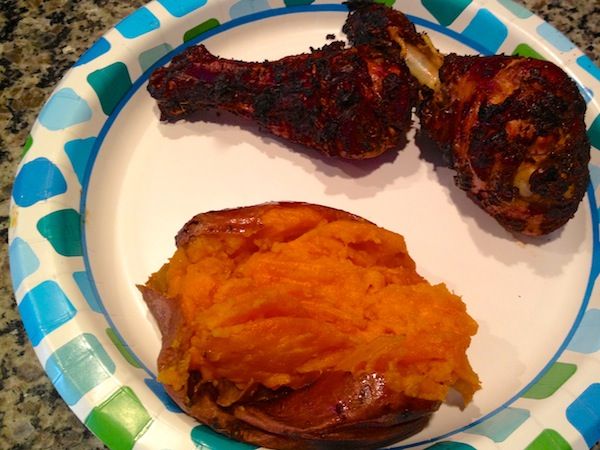 And ate endless chicken legs and a big ol' sweet potato!
Tell me your favorite summer food!
I love the sweet berries and being able to cook everything outside. Less clean up!