Breakfast:
Paleo pancakes
(
the one with almond flour
), topped with almond butter, banana, and
salted cinnamon coconut chips
.
Lunch: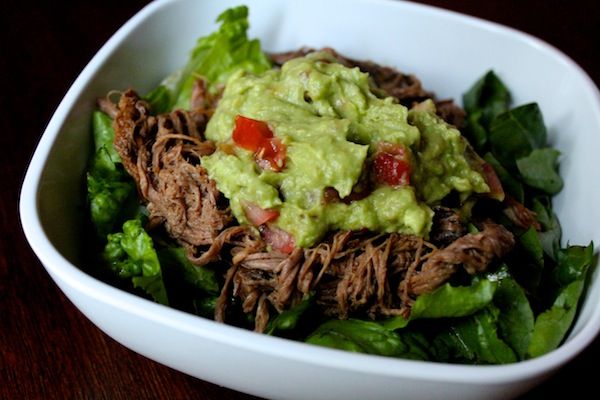 Leftover taco salad. This is one of the easiest meals ever and we've been pretty much obsessed with it lately. Most of the time we just brown up some grass fed beef. Sometimes we do brisket or a pork shoulder in the crockpot with taco seasoning. We put it on romaine and top it with guacamole (
just a mix of avocado, garlic powder, salt, lime juice, and tomato
).
Snack: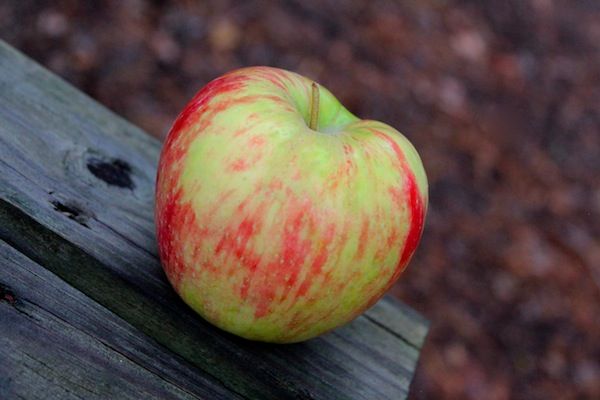 Tis the season!
Honeycrisp
!
Dinner: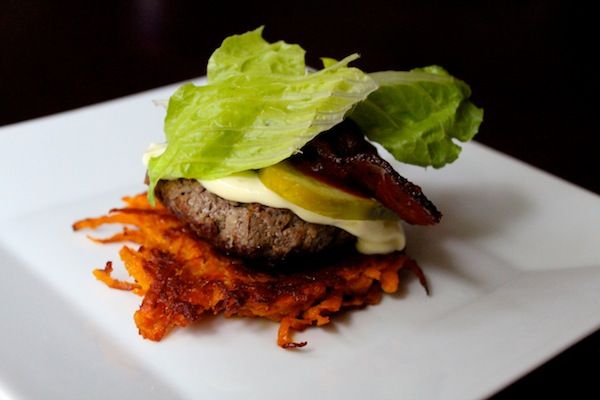 Sunday is burger night in our house. Grass fed beef, paleo mayo, pickle, ketchup, pastured bacon, and lettuce all on a
sweet potato latke
(
another thing I'm loving right now!)
.
What are you obsessed with right now?