Whoa I took a pretty big blogging hiatus. It wasn't planned. It just sort of happened.
So since I talked to you last we moved across the country. Directly across the country.
We drove for five days with four dogs, three adults, two kids, and a partridge in a pear tree. We started in Hampstead, North Carolina and ended in Monterey, California. We stopped in Nashville, TN, Fort Smith, AR, Amarillo, TX, and Flagstaff, AZ. When we originally mapped our route we tried to average eight hours of driving time each day, however, a snowstorm hit on our second stop. Before the trip I was really hoping my kids would see some snow. We didn't just see snow. We saw winter wonderlands on our whole trip.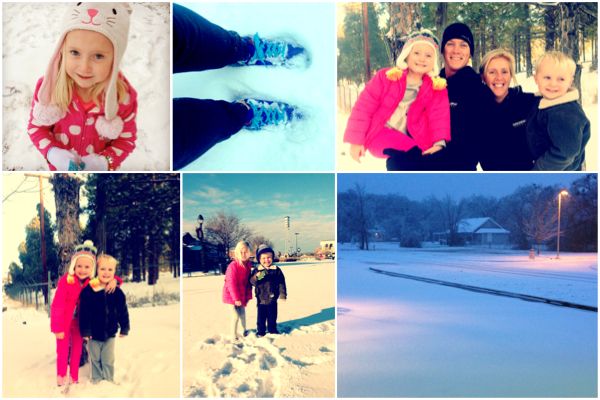 There was a snow/ice storm in Arkansas, single digit weather in Texas, and a blizzard in Arizona. We are from the beach in North Carolina. We aren't used to the snow so it added quite a bit of drive time to a few days. My husband and my sister traded off driving the kids car. I never had to drive with the kids. I think everyone agreed that was for the best. So I got to drive my four dogs in my Honda CRV across the country. I was told the kids were great. My dogs have moved from North Carolina to Virginia, Virginia to Florida, Florida to Texas, Texas to Florida, and Florida to North Carolina.
They are PROS at riding in the car and sleeping in hotel rooms.
Overall our trip was great. It was much easier and more fun than expected. I'll talk more about Monterey in later posts.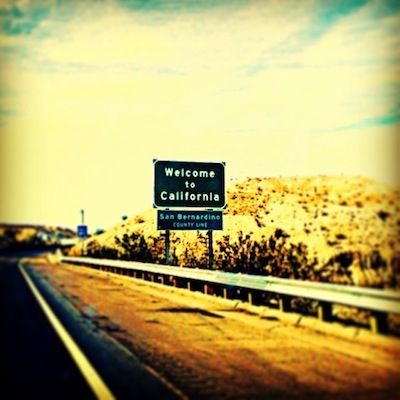 As soon as we got into our new house we immediately started Christmas.
Christmas was hard this year. We didn't have any family and it felt like it was cut short since we moved the first week in December. It helped that the kids were so excited and we did get to FaceTime with my family on Christmas morning. I also got a bunch of new kitchen gadgets to play with!
So on to food…
I've gained 10lbs in a month. For the past month paleo has pretty much gone out the window. Any meal we've made at home has been paleo but it's been accompanied with Christmas cookies for dessert. Plus we've eaten out more in the last month than the entire year.
I have some high expectations for myself in 2014. I have crossfit, diet, parenting, and blog goals that are reachable but will take quite a bit of effort. I'm all about New Years resolutions! What a perfect time to set a goal. You have such a clean slate ahead.
Tell me what you have in store for 2014.