Do you ever have that one day where everything is right? Everything goes smoothly and everyone is happy? Yeah, I know, I rarely have them too but today was a good day.
Mondays are normally pretty good because I spend an hour and a half doing yoga in the morning. Starting my morning with a yoga class makes my mood so much better throughout the day... or what my yoga instructor said today, "May your day be filled with divine light". My light today was divine.
Here's what I ate today.
breakfast
I'm loving this combination for breakfast. I made freezer packs with mango, pineapple, green chard, and banana. In the morning I add coconut water.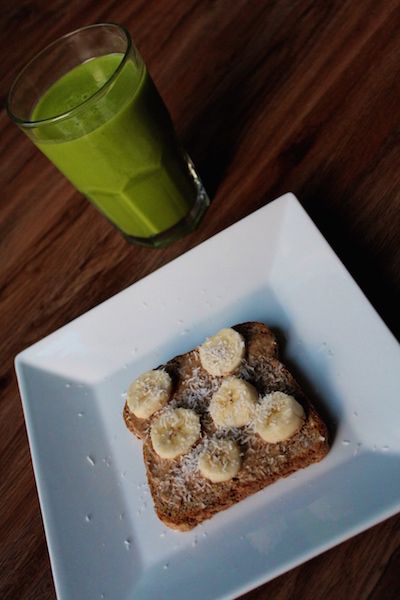 Plus Ezekiel toast with almond butter, unsweetened coconut, and banana.
*Know that this is not what I eat before I do crossfit. This would not be a substantial breakfast. This was before yoga.
lunch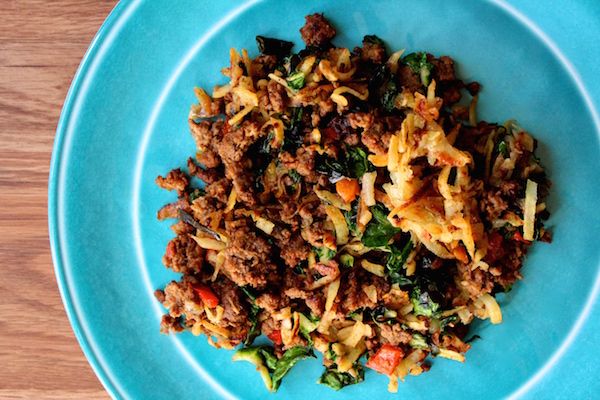 Lunch was
EASY
. Easy because I had everything prepped in advance. This weekend I cooked some grass fed beef with onions and peppers. I grated some sweet potato and put it in the fridge. I also washed and chopped all of my veggies. Today I melted some coconut oil in a pan and added some of that grated sweet potato and chopped green chard. Once they were cooked through I added the leftover beef. It took about 10 minutes.
dinner
My kids found a recipe in a magazine for peanutty noodles so that's what we made tonight. We used chicken breaast, carrots, bok toy, and rice noodles. The recipe was similar to this
one
. We all loved it.
What gives you divine light?