I spent the first half of the day like the past few days... not able to taste anything. This evening though something changed after crossfit. I was able to taste dinner! I went to the doctor yesterday and she put me on an antibiotic and mucinex. I tried every holistic approach I could think of and I lasted 5 days before going to the doctor. When things weren't improving I knew it was time to go.
Anyways...
Here's what I ate today.
breakfast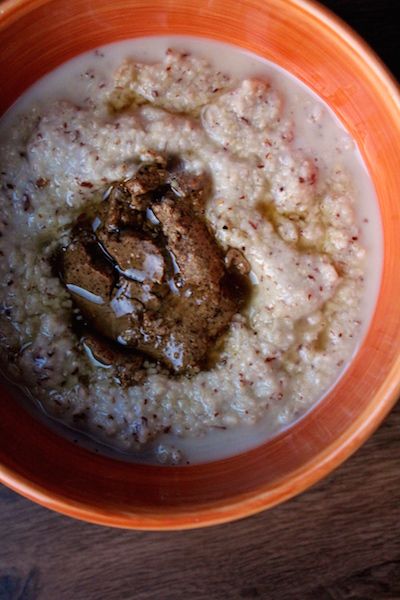 Oatbran + flaxseed made with water topped with almond butter, maple syrup, and almond milk.
lunch
Grated sweet potato and kale cooked in ghee + a fried egg.
dinner
Meatballs
and spaghetti squash.
This
meatball recipe
never fails! Plus I had an unpictured salad. It tasted SO good!
What did you eat today?