Let's make this quick shall we?
Here's what I ate today.
breakfast
Same smoothie as
yesterday
and the day before. Mango, banana, pineapple, kale, coconut water. Plus half a cup of oats cooked with water. Can you tell I still can't taste anything? What in the world.
lunch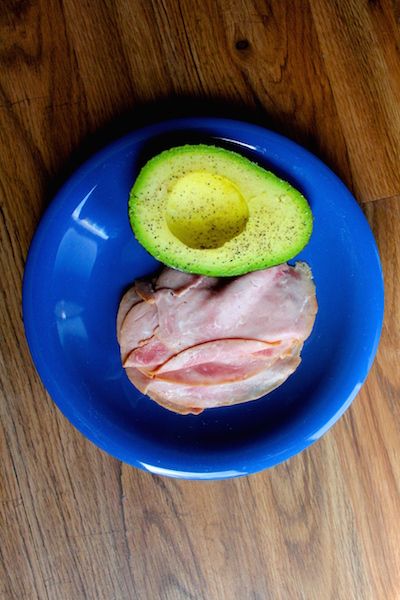 Organic ham and half an avocado.
dinner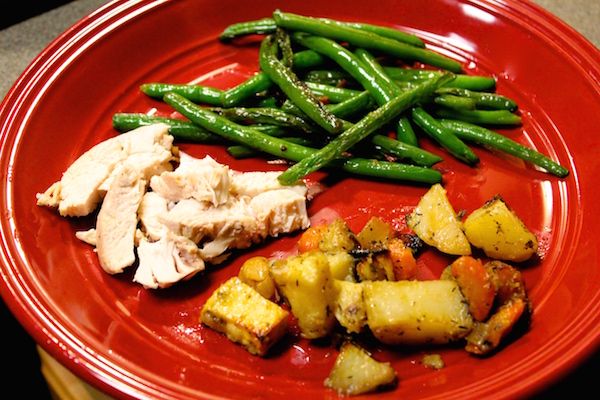 I roasted a whole chicken with white sweet potatoes and carrots. I also sautéed some green beans in bacon fat and garlic. Easy!
I've got an episode of The Walking Dead to watch!
What are you watching on TV?