I've been on a granola bar recipe hunt for awhile now. I was hoping to find a quaker oats chocolate chip granola bar recipe without all the junk. After tossing 5 different recipes in the trash I decided to make up my own.
These aren't like those quaker oats bars at all but it seems like they are devoured in our house quicker than I can make them!
This recipe is great because it uses all healthy ingredients and you can vary it easily. There are a few ingredients that you will have to get at a natural foods store but it's worth it.
Ingredients

1/2 cup pitted dates (about 10 dates)
1 1/2 cups gluten free rolled oatmeal
1 cup gluten free brown rice crisps
1/3 cup sunbutter
1/2 cup honey
1 teaspoon vanilla
1/2 cup dark chocolate chips (I like the mini ones because they blend better but I've used all kinds)
1/2 cup unsweetened coconut
Start by adding the dates to your food processor. Blend on high until they are a little dough ball (about 30 seconds).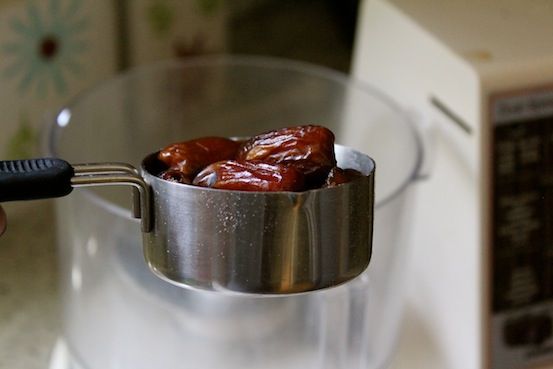 Add your oats and brown rice crisps. Blend until they are pretty ground up. Maybe another 30 seconds.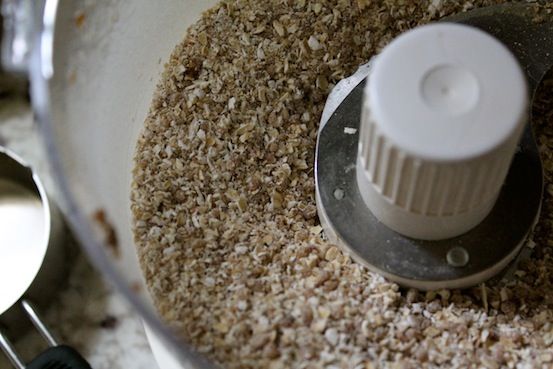 Add the honey, sunbutter, and vanilla. The batter should seem pretty sticky. This is your base.
Finally add your mix ins- the chocolate chips and coconut.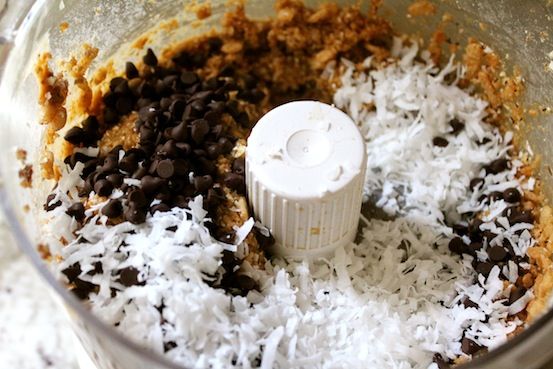 This is when it gets kind tricky. Run on high until things are blended well. I kept having to press the dough back down and pulse it.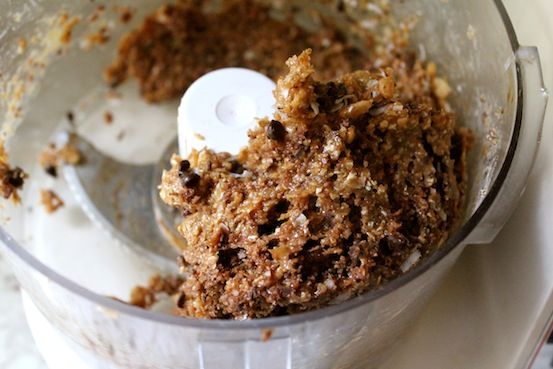 You want it to be blended well.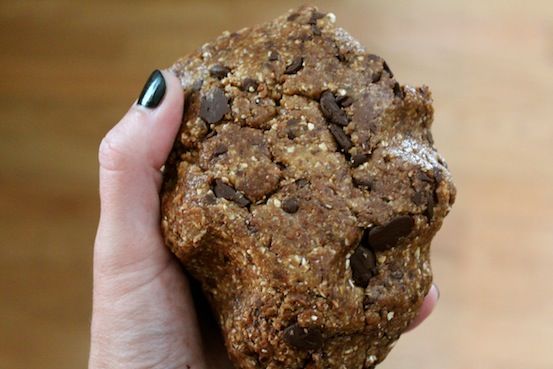 The dough might seem sticky but it shouldn't be. Roll out to your desired thickness. I do mine a little thinner because I'm watching my calories.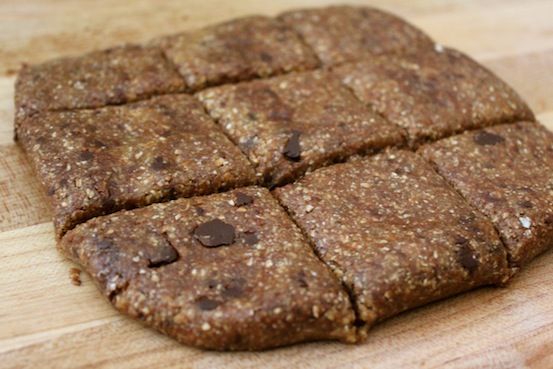 Cut them into squares.
Usually we just leave them plain but sometimes I sprinkle more chocolate chips or natural peanut butter chips on the top.
Sometimes I even do a chocolate drizzle on the top (
just chocolate chips melted with a little bit of coconut oil
).
I wrap each bar in plastic wrap so we can grab and go.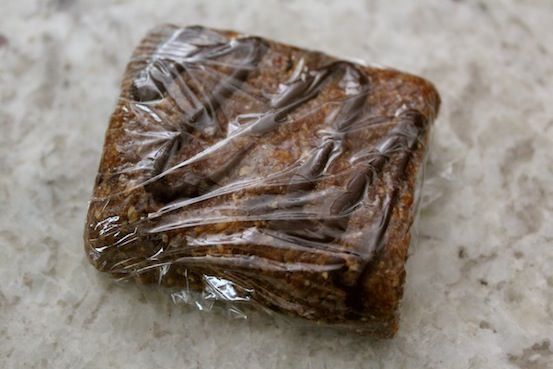 Then I put them in the fridge.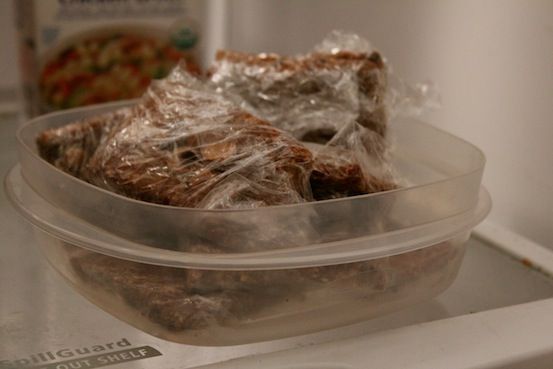 I make a batch probably three times a week. My 4 year old and 2 year old beg for these!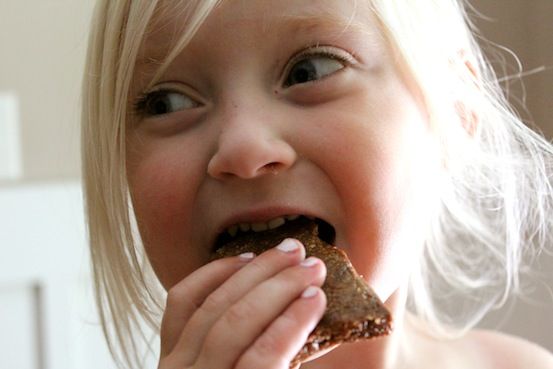 Even my husband likes them. For him I skip the chocolate chips but still add the coconut...
And I add natural peanut butter chips to the top.
PEANUT BUTTER BARS! YUM
.
What's your favorite granola bar recipe?