I have to share our dinner from last night. It's one of our favorites.
Southwest Meatloaf from paleOMG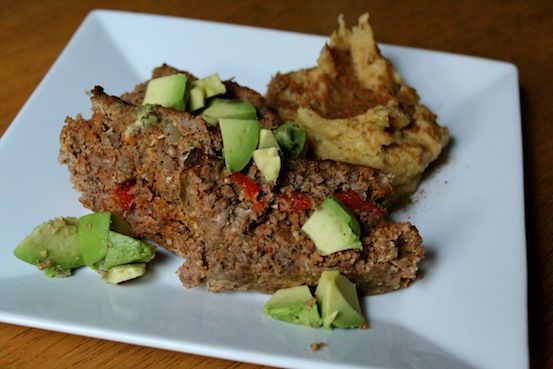 Topped with 1/4 of an avocado.
Plus I made mashed sweet potatoes.
I know y'all... You are thinking that looks effing gross. It was delicious and my kids even ate it!
It was two white sweet potatoes and one orange sweet potato (
that's what made the gross color
) boiled in water. I smashed them using my stand mixer and added a couple tablespoons of grassfed butter, some chicken broth, and salt. I sprinkled cinnamon on mine. The husband put hot sauce on his.
I doubled the meatloaf recipe and made a ton of sweet potatoes so we had leftovers.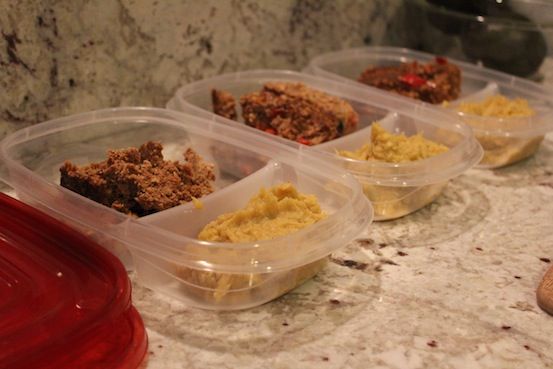 Dinner for the hubs (
he's rarely home in time for dinner
), lunch for him, and lunch for me.
Meal planning
in action!
BREAKFAST:
Two ingredient pancake
with sunflower butter.
Plus coffee. I drink coffee every morning with a little splash of the kids organic whole milk.
GYM:
30 minutes with my personal trainer (
arms
) + 30 minutes on the stair climber.
SNACK:
1/4c of sweet potato mash with cinnamon and probably 1/4t of maple syrup. This was so satisfying after a tough workout. I might start keeping mashed sweet potatoes in the fridge!
LUNCH:
Leftover meatloaf, 1/4 avocado, and sweet potato mash (
no maple syrup this time!
).
Looks to me like sharing last night's dinner might be a trend. We'll see! Tonight I'm taking some pictures for a friend so I'll have to share tonight's
dinner
tomorrow.
If you are a blogger when do you do posts? Daily? Weekly?
If you aren't a blogger how often do you like to see posts?