We had a great time at the Marine Corps Ball!
It is a lot of fun getting so dressed up.
We woke up this morning to tropical storm Sandy. We live in Wilmington, NC so we've dealt with the storm all day.
This is what we've pretty much looked like all day...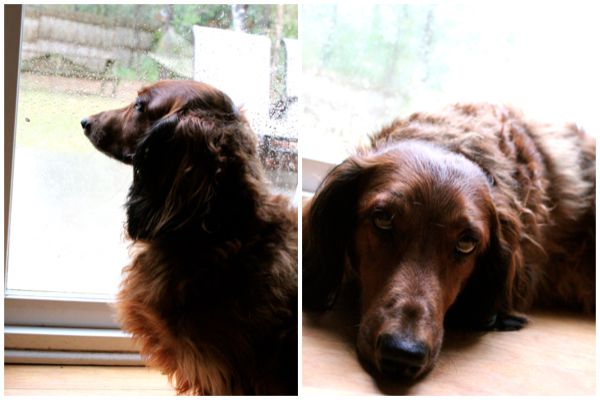 We did manage to get a workout done at the gym.
I had a mini larabar and splash of coffee beforehand.
We did some poor planning because we didn't get out of the gym until 10:45. We planned on eating brunch but by the time we got home it was around lunch time and we were starving.
The husband made a huge scrambled with eggs, ham, bacon, spinach, onion, and avocado on top.
Dinners on the weekend are usually pretty elaborate.
One of my favorite things to do with my husband is cook with him so our weekend menus are always good.
Chicken (
seasoned with dried herbs, salt, and pepper
) sautéed with mushrooms and onions,
collard greens
, and
crispy curried sweet potato coins
.
Those potatoes were so good but... they were SO salty! I will definitely be making them again but omitting most of the salt from the seasoning mix. The husband sautéed the chicken and mushrooms in the same pan and then deglazed the pan with chicken stocking making a little bit of sauce for the top. It was delicious!
What's on your menu for the weekend? Do you plan easy and simple dinners or go all out like me?