Sunday might be my favorite day of the week. We've been trying harder lately not to schedule anything on Sunday and just spend time as a family.
My favorite part of the day is breakfast. Probably because on Sunday morning we make extra coffee since we are home to enjoy it. Plus it's pancake day!
That's the first thing I did this morning when I came downstairs. I poured myself a cup of coffee.
Then I lit holiday candles and turned on some music (
Colbie Caillat on Pandora
).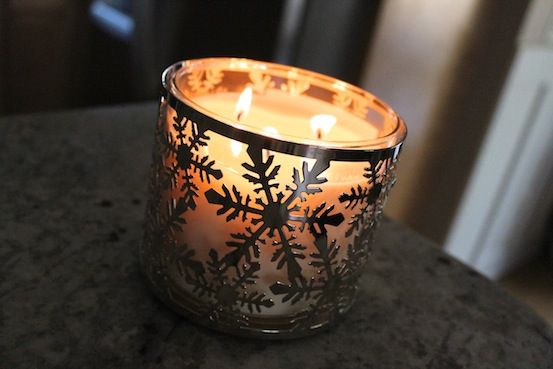 The kids helped me make breakfast and it was pretty chaotic as usual.
I fried up some local bacon.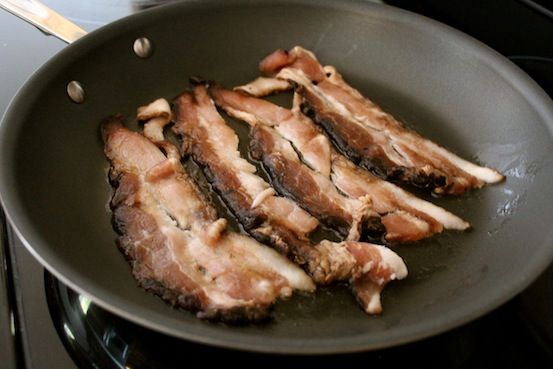 And we started on chocolate chip dippers.
On Sunday I make a bunch of pancakes for the week to freeze. My kids love little mini pancakes that we've named dippers.
It's just:
2 cups Kodiak Cakes pancake mix (we like the buttermilk and honey)
1 1/2 cups whole milk
1/4 cup mini chocolate chips
Served with maple syrup, bacon, and bananas. They inhaled these this morning.
I made myself a new paleo pancake this morning. My aunt follows my blog and emailed me a variation she tried on my paleo pancake.
1 mashed banana
1 whole egg
1 egg white
1/4 cup almond flour
It was delicious! It was so much fluffier than my other one.
Are you an impatient pancake flipper? Those paleo pancakes take some patience.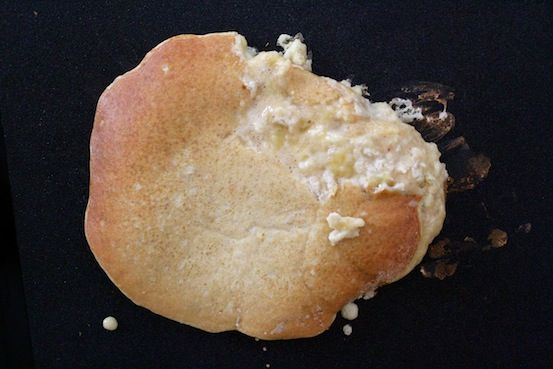 I break mine all the time.
I topped mine with sunflower seed butter.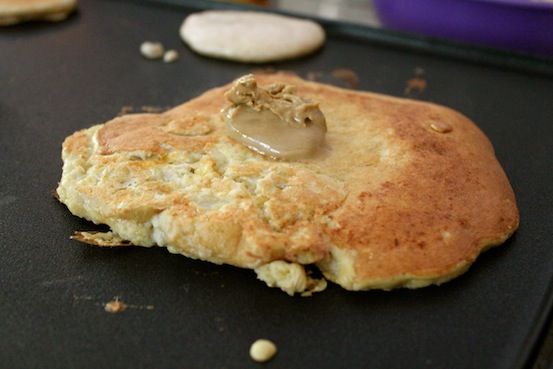 I put the nut butter on the top while it's still in the pan/griddle. It makes it all melty and stuff.
The perfect Sunday breakfast!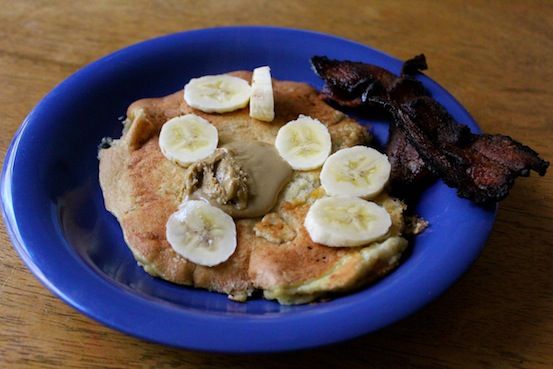 Even the pups get pancakes on Sunday!
Here's the meal plan for this week! I'm loving this Sunday meal planning thing. Keeps me on track.
MEAL PLAN #4
(for the week of 11/5-11/11)
The husband isn't here this week so dinners are simple and easy.
Monday
- breakfast for dinner
Tuesday
-
paleo pad thai
Wednesday
- leftovers
Thursday
- turkey tacos
Friday
-
meatloaf
with sweet potato mash
Saturday
- leftovers
Sunday
- roasted chicken with fall veggies
What is your favorite day of the week?