Did you catch my
tweet
this morning?
I survived today's
WOD
.
It was supposed to be:
275 pound Deadlift, 7 reps
30 Squats
7 Handstand push-ups
Times 5. All for time.
I used 90lb dumbbells and I did the 30 squats.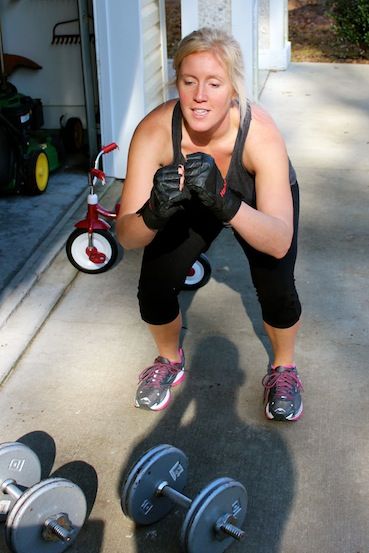 And I did regular full pushups which I struggled with. I had to drop to my knees a few times.
I finished it in 9:27.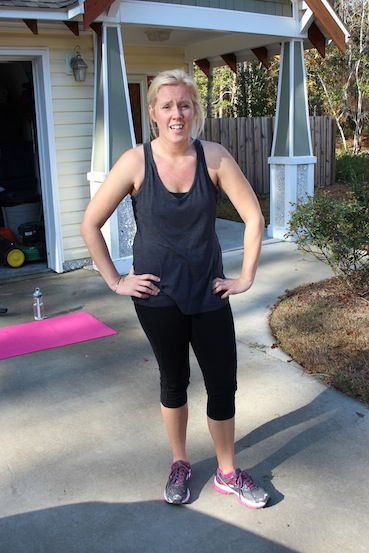 I hate crossfit. Well let me clarify. I don't think it's meant for my mind or body. I don't like that constant push push push and hurry hurry hurry. I like slow and controlled movements. When I was doing the deadlifts I could feel my form deteriorating. Not only was I getting tired but I was also trying to hurry through them. Crossfit is great exercise but it's not for me.
After our workout we made
breakfast.
This was just a mish-mosh of ground pork cooked with red pepper, onions, and coconut oil. Plus leftover spaghetti squash and a scrambled egg. It was actually really delicious!
Lunch
was unpictured!
Dinner:
I made sauteed cabbage.
And the husband made pork chops on the grill.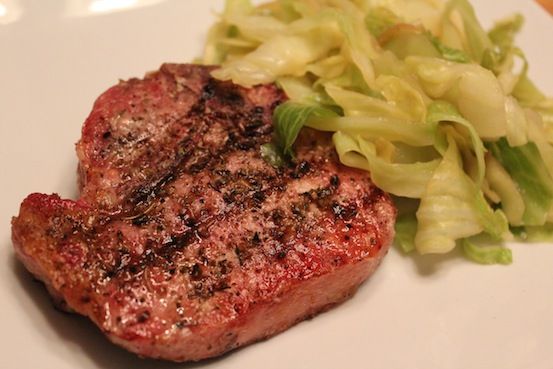 This cabbage has quickly become one of my favorite foods.
All I do is:
-Slice in onion really thin
-Cook it until translucent with a few tablespoons of grass fed butter
-Add the cabbage and cook until soft
-Then I add a sprinkle of salt and a drizzle of apple cider vinegar
It's amazing with pork!
What's one of your favorite foods?