There are so many techniques on how to make kale chips. I thought I'd share mine. I know it's good because these people eat them:
It's just three ingredients!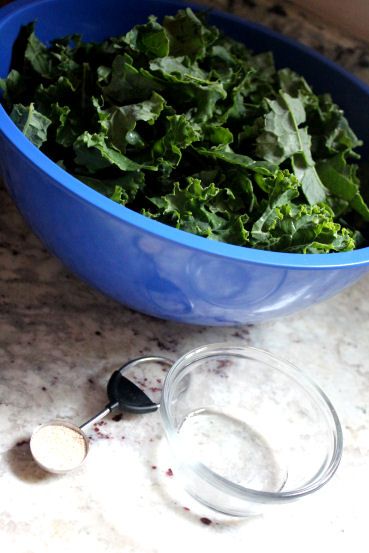 Kale, garlic salt, and coconut oil...
All mixed together.
Baked at 325 for about 20 minutes.
Kale Chips
-1 large bunch of kale
-1 tablespoon melted coconut butter
-1 teaspoon garlic salt
Preheat your oven to 325*
Pull all of the kale leaves away from the stems. Tear the leaves into bite sized pieces. Toss with coconut oil and the garlic salt. Spread the kale chips in one layer on a bakng sheet lined with parchment paper.
Bake for 20 minutes or until crispy. Keep a close eye on them because they go from good to burnt in like 30 seconds!
Enjoy!