I have been making this for a few weeks now and it has really
helped
us out. No I didn't find a miracle recipe to duplicate hamburger helper. I found a way to let hamburger help us out. I make this on Sunday and we eat it throughout the week for breakfast, lunch, or dinner.
It's easy and versatile so feel free to sub any ingredients to make it more
you
.
Here's how I do it.
I take peppers and onions and sautéed them in coconut oil. Just until the are soft.
I add the mushrooms and garlic and cook them for a minute or so.
Then I add the grass fed beef or the less fancy term:
hamburger
.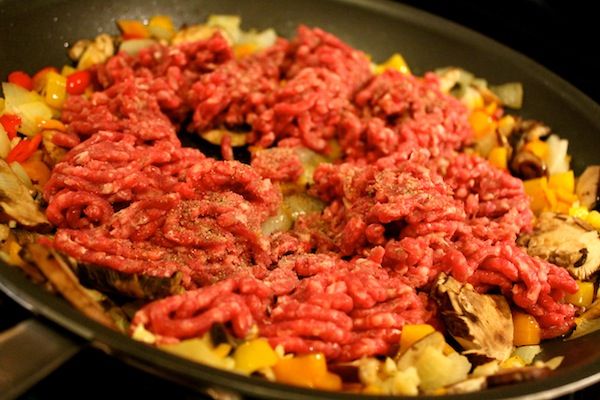 I season it with lots of salt and pepper... The husband would add something spicy here. I don't like spicy food.
And cook until the beef is done.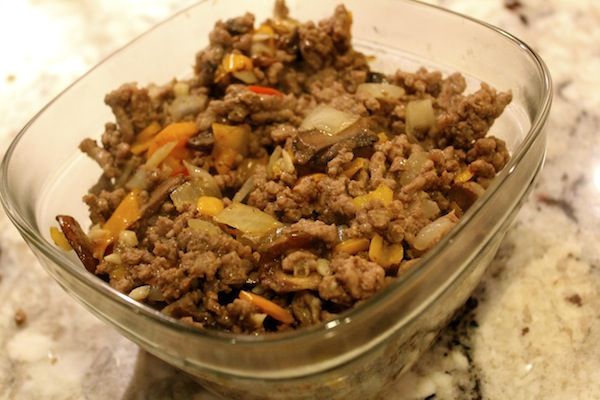 We keep it in the meat drawer of our fridge.
It already has some veggies in it so you can add another vegetable (
maybe something green?
) and it's already a meal! You could add taco seasoning, curry powder, or italian seasoning. I just add the salt and pepper so that way I can make it whatever I want later in the week.
For breakfast I add eggs...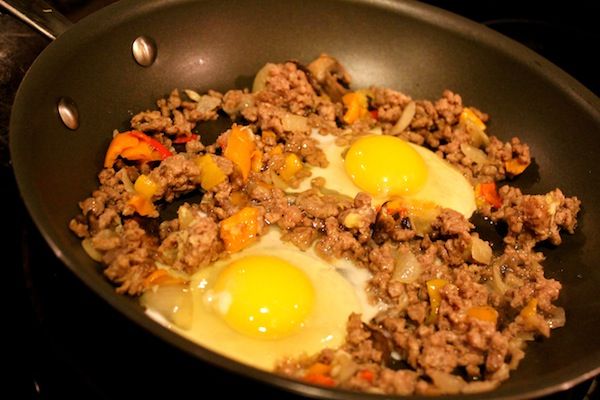 For an easy breakfast scramble.
Or broccoli, carrots, green beans, and
sunshine sauce
for a quick lunch/dinner stirfry!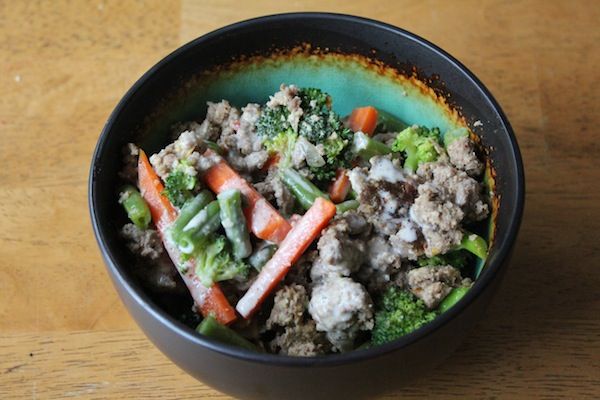 Need it more specific?
Hamburger "Helper"
1/2 cup chopped peppers
1/2 cup chopped onion
1/2 cup chopped mushrooms
1 tablespoon minced garlic
1 teaspoon coconut oil
1lb grass fed beef
Salt and pepper
Saute the peppers and onions in the coconut oil until they are soft. Add the mushrooms and garlic and cook until the garlic is fragrant. Add the beef and season generously with salt and pepper. Cook until the beef is cooked all the way through. Store in a container in the fridge.
Try a variation-
Taco Hamburger Helper
What is your favorite "helper" in the kitchen?