Since we started increasing veggies in our diet I've tried a variety of new foods. One new food I've tried is cabbage! The only way I've ever had cabbage is in coleslaw. Isn't that crazy?! Cabbage has quickly become one of my favorite vegetables... but only if it's cooked this way!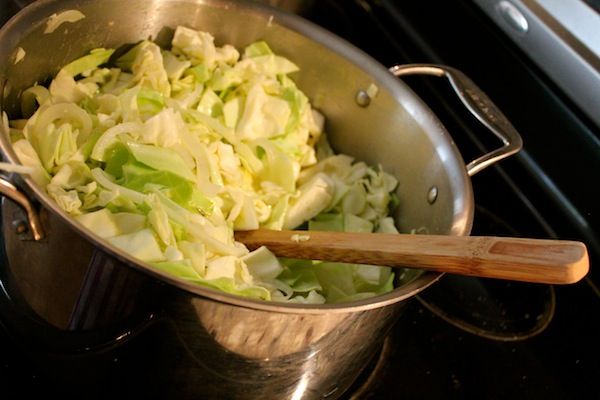 Salt and Vinegar Cabbage
Keep your cabbage and onion in the same size category. If you can only find a small cabbage get a small onion.
1 medium head of green cabbage sliced into thin strips (
think coleslaw!
)
1 medium onion sliced into thin strips
2 tablespoons ghee or grass fed butter-
divided
1 teaspoon of salt-
divided
Apple cider vinegar and red pepper flakes to taste.
Melt one tablespoon of the ghee in a large pot over medium low heat. When it melts add all of the onion plus a half a teaspoon of salt. Sauté until just soft. Add your cabbage, the other tablespoon of ghee, and the other half teaspoon of salt. Cover and cook until tender stirring frequently. It usually takes about 20 minutes. Garnish with red pepper flakes and a drizzle of apple cider vinegar.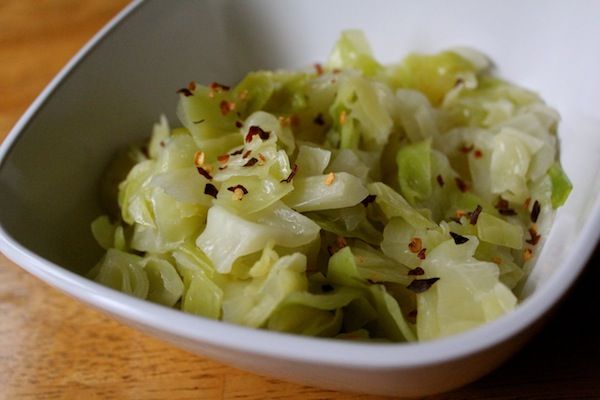 You could also use coconut oil as the cooking fat but I feel that the ghee or butter is what makes this side dish so rich and almost sweet. Pair it with pulled pork or add it to a stir fry.