I am addicted to the Kit's Organic chocolate almond coconut bars. After buying countless bars I knew I had to make my own.
You blend dates, almonds, and coconut all together...
Into a fine powder.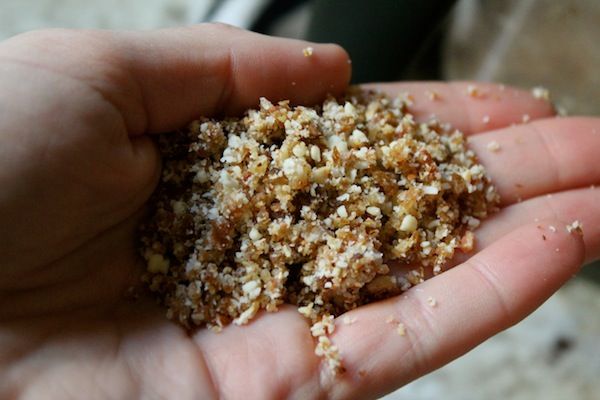 Then add melted unsweetened chocolate and coconut oil.
Smash/roll it all out.
Let it sit in the fridge.
Then cut into bars.
Need a specific recipe?
Chocolate Almond Coconut Bars
20 dates
1/3 cup almonds
1/4 cup finely shredded unsweetened coconut
1oz unsweetened chocolate melted
1 tablespoon coconut oil melted
Pulse the dates, almonds, and coconut until it makes a pretty fine powder in your food processor or blender. Add the coconut oil and 1 tablespoon of the chocolate (save the rest for drizzling!). Pulse until it is mixed thoroughly. It will still be a little crumbly. Press or roll the mixture onto plastic wrap (drizzle with chocolate if you want!). Then let it sit in the fridge for at least an hour. Cut into bars.
If you aren't following a paleo diet try my kids favorite
granola bars/balls
!
I make
this batch
once a week!
What are your favorite bars?